Relax and sip on your Monday Morning Coffee, because we've got your next family summer outing planned: Ricky Dean's.
Ricky Dean's is St. Joseph's newest venue for family fun, as a state-of-the-art indoor/outdoor entertainment center. Located in the North Shoppes next to the Holiday Inn Express and across the road from the YMCA, Ricky Dean's is guaranteed to be the popular choice for families this summer.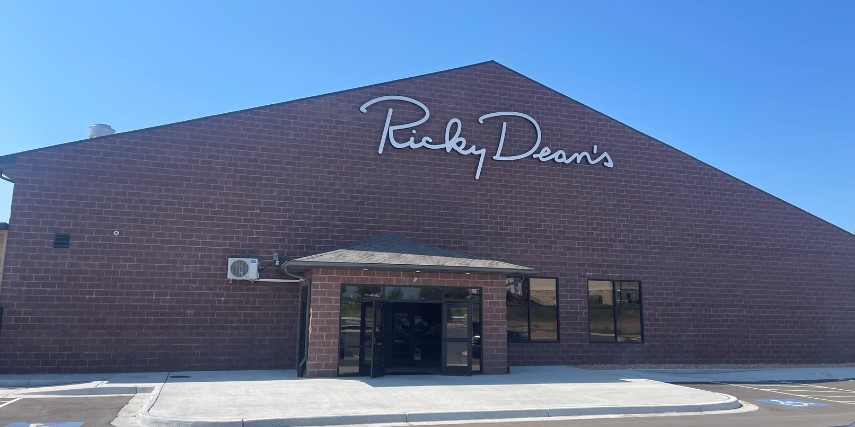 Ricky Dean's is owned by local family Rick and Marcia Gilmore, and their daughter and son-in-law Katie and Joe. Rick was born and raised in St. Joseph and has a passion for making St. Joseph a better place for all. This is one of many Gilmore family adventures in St. Joseph. They opened Joe Town Mini Golf in 2018, Joe Town Speedway in 2019 and also purchased Cool Crest Garden Golf in 2020 and the list continues to grow!
It was Katie and Joe who decided to name Ricky Dean's after Katie's father, Ricky Dean Gilmore. Rick's belief in doing things BIG was the perfect opportunity to name the family's biggest adventure after him. The family is excited to bring another great entertainment option to St. Joseph and the surrounding areas, and they are so thankful for all who have supported their dreams.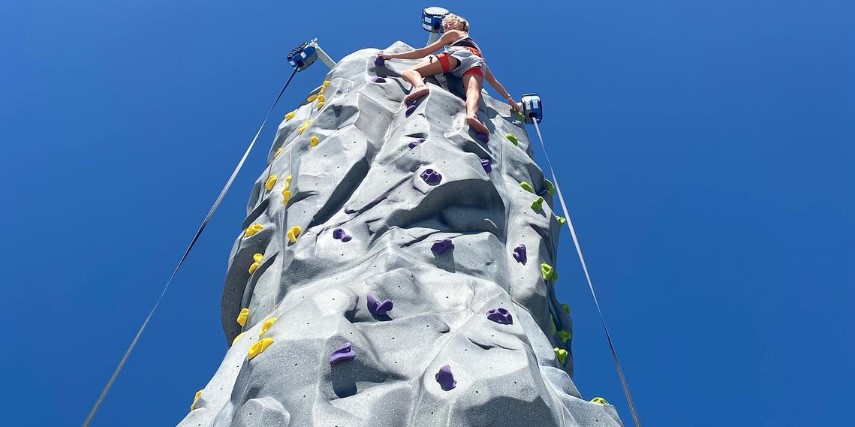 Ricky Dean's features six main attractions:
Batting Cages
48 pitch speeds
Touch screen kiosks
Baseballs and softballs
Indoor Blacklight Mini Golf Course
18 holes
Key West/Caribbean themed
Two Outdoor Pickle Ball Courts
Outdoor Rock Climbing Tower
35 feet high
6 climbing lanes
6-Person 9D Cinema VR Hydraulic Rides
2-seaters accommodating up to 12 people at one time
Rider's choice of hundreds of VR experiences
Bumper Boats
Built-in soaker guns
10 boats in a 4,000-square-foot pool
Ricky Dean's will also feature a full-service bar and grill, serving authentic gelato and local selections from River Bluff Brewing. The venue will offer indoor seating with a rentable party area and outdoor seating featuring fire pits with s'mores kits available for purchase. Maybe the best part of all is that Ricky Dean's was built with the future in mind and has room to grow.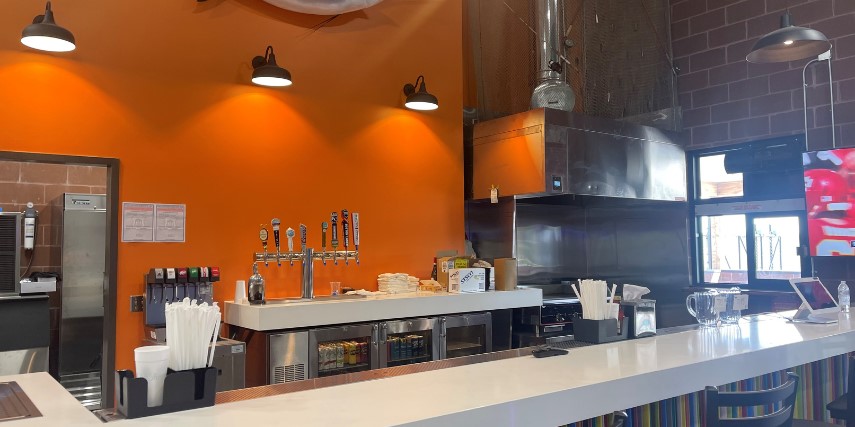 Ricky Dean's is now open and ready to host your next family outing! Like them on Facebook, Ricky Dean's – St. Joseph, MO, for updates and information.