If you grew up in St. Joseph, Missouri, you remember the pink building on the corner of Ashland and Gene Field. There were many flower arrangements made in that building over the years. Sadly, Sansone Floral closed and the building got a new coat of paint. But it now happily houses a new store, Narrative Home.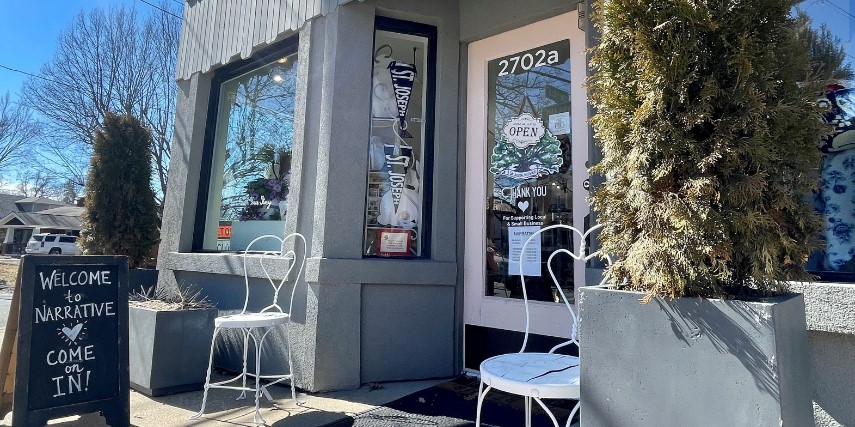 The owner, Jennifer Geheb, loves to watch her customers smile when they walk in the store as they take in all the natural light from the big windows, the creak of the old wooden floors and the warmth and coziness of the little corner shop.
"I am honored to be added to the list of companies who called this building home," said Jennifer.
When shopping there you may run into a neighbor, friend, old teacher, or someone you haven't seen in a while. Jennifer was born and raised in St. Joseph and enjoys watching people reconnect or catch up as they browse the store.
"Having a store has been a dream of mine since I was a little girl," she said.
The home décor store offers gifts, antiques and more. They have everything from popcorn to pillows. But it has more to offer than just pretty things. Jennifer hopes it's a reminder of yesteryear. She wants her customers to be able to slow down, smell the candles burning and think about their own narrative. Their own point of view.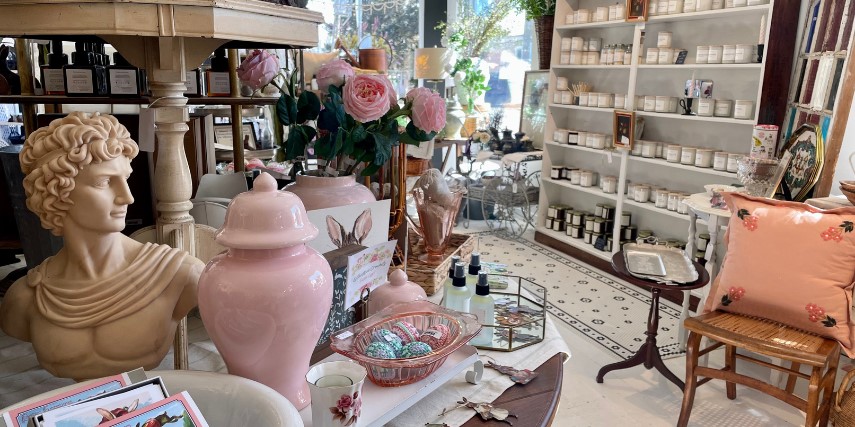 Jennifer loves working with her customers and said, "I really love helping people find items for their home that speak to them, that have special meaning."
The shop has a mix of old and new. Including new and vintage items you won't find anywhere else.
"My goal is to carry as many items as I can that can't be found elsewhere! I have a strong love for antiques and older items, but I also love mixing them with more modern pieces too," she said.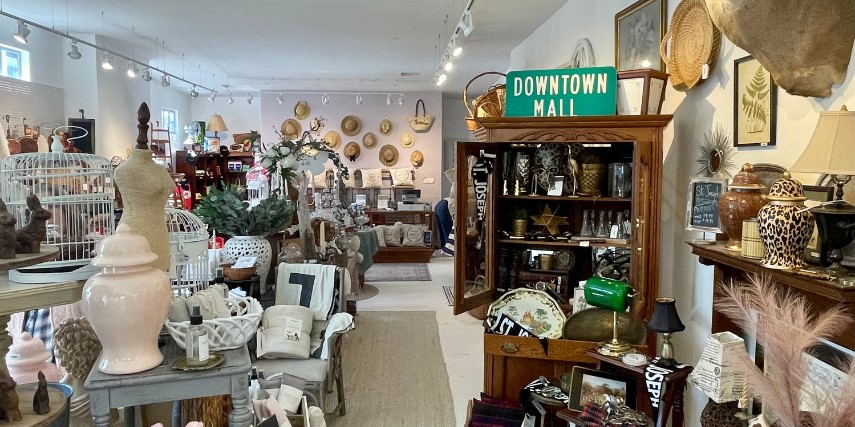 Jennifer thinks mixing styles in the same space creates an interesting aesthetic and makes it truly unique. When she shops for items, she often has specific customers in mind.  She says that is one of the advantages of shopping local; she knows her customers really well and can be on the lookout for certain items they want.
She also loves supporting other local businesses. "I have great memories of growing up here and I treasure the rich history of Saint Joseph, the older homes, the parks, and the holiday traditions that we have. I like to bring items into the store that nod to those memories and also provide the next generation with a sense of hometown pride," she said.
Jennifer believes that when you support her store, it allows her to give back to the community in terms of partnerships with non-profits such as the Noyes Home, donations to schools, art museums and more.
As a new business owner, Jennifer has goals for her store including helping to promote connections through special events, guest speakers and interior design consults.
You can keep up to date with what's new at the store by visiting their Facebook page or just stopping by and seeing all the wonderful treasures they have to offer.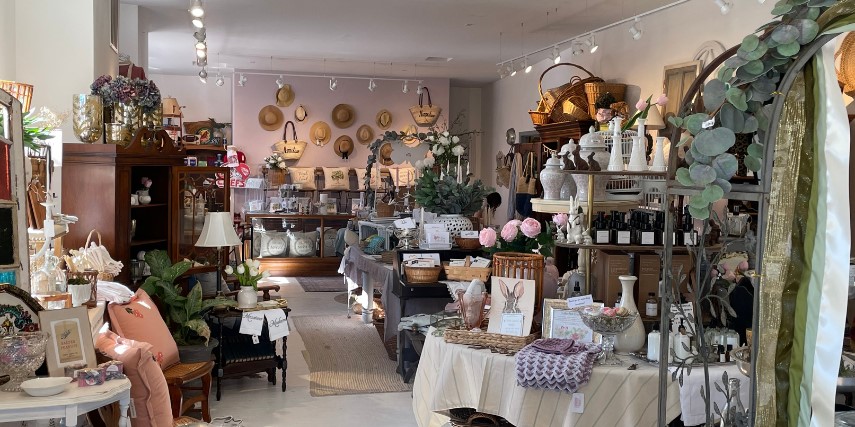 We tip our Monday Morning Coffee mugs to local businesses like Narrative Home that are at the heart of our community. Make time this week to stop in at Narrative Home and choose a gift for someone you love or select something special for your home!