It's just one mile, right? Yes, for 80 days. Or 100 days. Come weather, schedules, work, life … you name it. And if you miss a day, you start over toward your Measly Mile goal.
But the best part? You don't do it alone. This simple formula has advanced to an active group that connects daily on social media and often also in person, to run their one mile.
The Measly Mile Mafia started in St. Joseph in June 0f 2022 and grew quickly with more than 150 members today. Once you join, you share a screenshot of your mile data from your phone or watch, every day, and then just repeat. Launched by friends Max Lafferty and Trey Rowe, along with their friend Chris Lanman, the early goals included simply being able to finish a mile. And with that would come benefits, like being able to keep up with kids and prove to themselves that yes, they could do it.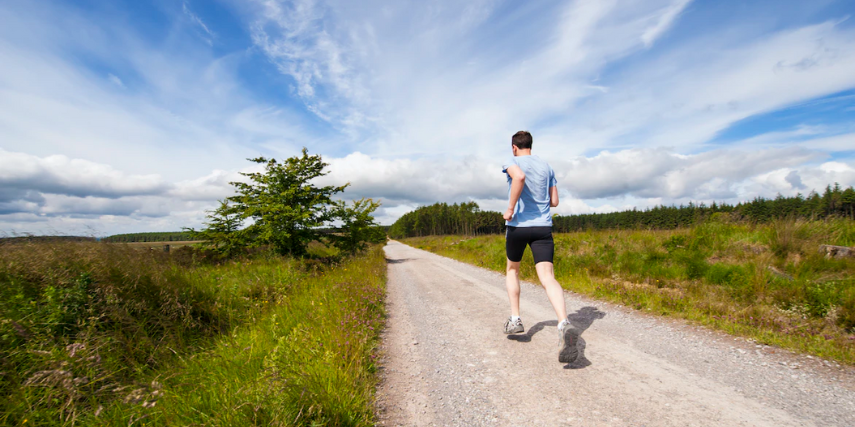 The group is still growing, with all kinds of fun stories shared by Measly Mile members. Some have completed their daily run while toting carry-on luggage around airport parking lots. Others have gotten a mile in around the perimeter of kids' sporting events, or a nearby trail at lunch. The speed of your run or walk isn't as important as the fact that you do it and that you finish within 20 minutes.
The benefits are obvious, like health and energy, but some other advantages have emerged as happy accidents. Members say they've been motivated by their daily 15-20 minute habit to cook and eat better, or to try a rec sport they didn't think they could do before. Some have joined gyms as an outcome and many have led friends and family of all fitness levels to become part of the Mafia. Members would also say the daily motivation has spilled over into other unrelated areas. Group casual meet-ups at places like local breweries or 5k races are also part of the Measly Mile vibe.
Perhaps one of the bigger benefits comes in realizing there's a community of people all around St. Joseph who will approach any challenge with grit, creativity and a little quirkiness. They'll also do it with an attitude of togetherness and encourage each other at every step. Lucky for Measly Mile members, there is an abundance of trail networks around St. Joseph to explore.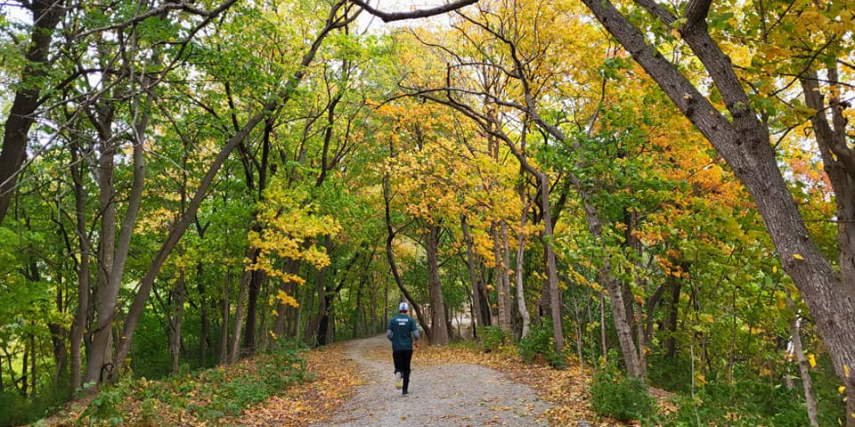 Today, we lift our mugs to the Measly Mile Mafia and to all out there who are getting it done, one day at a time, step after step. You remind us all that in everything, from sports to family to marketing work, important goals are achieved by one good choice followed by another.
Got a daily goal you want to conquer, especially when it comes to your brand? Hey, we've got you. Contact our team at SJC Marketing and let's get started on your goal!