What's better than getting ice cream on a toasty summer day? Getting ice cream on a toasty summer day from a place that looks like a big ice cream cone. If you haven't seen this favorite local ice cream establishment, Kris and Kates is located at 2330 N 36th Street, or just drive down the Belt until you see a giant pink ice cream cone.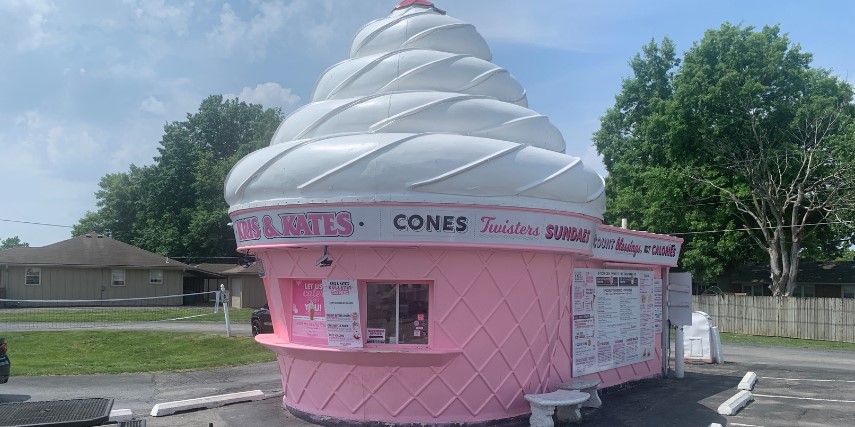 Kris and Kates, originally called Twistee Treat, is a unique staple of summertime in St. Joseph. It was purchased in 1997 by Gary and Dianna Power who renamed it after their two daughters Kris and Kate. The two sisters eventually took ownership and quickly established a 50s and 60s theme. Pictures of old car models, authentic signage, and Elvis Presley completed the look.
The menu at Kris and Kates is impressive for such a small space. They offer treats in all shapes, sizes, and flavors. As the menu says, "If you can think it, we can make it." We might have to test this one out sometime! Aside from frozen treats they offer chili dogs, nachos, and more. Choosing what to order can be a challenge with so many yummy options.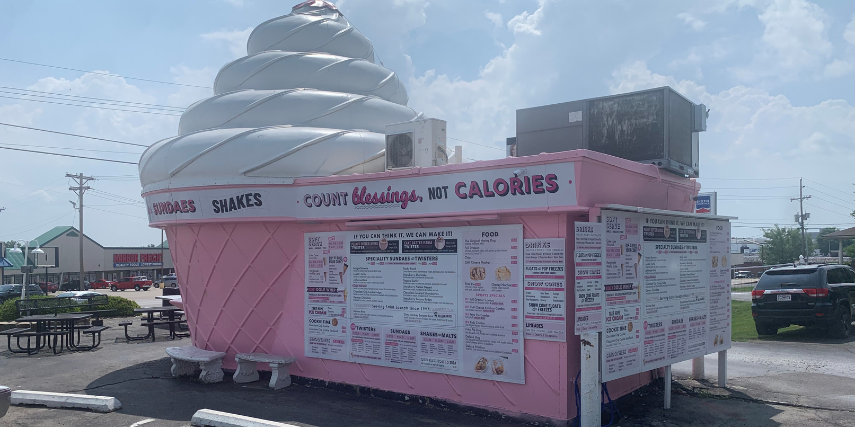 The menu at Kris and Kates is phenomenal. But what really brings Kris and Kates its personality and appeal is the experience you get there. Kris and Kates offers outdoor games, picnic table seating, a sandbox, and a gazebo area, which make it a great place for the whole family's enjoyment. If you think this sounds like a place for you, then hurry on over to give one of their delicious ice cream flavors a try. Kris and Kates is only open seasonally, so enjoy it while you can.