There's plenty of debate around a certain local candy. Some people love it, some people don't. Some people call it a candy bar while others say something round can't be called a bar at all.
The candy at the center of the debate? It's Chase Candy Co.'s Cherry Mash. Now at 105 years old, this iconic pink cherry center with chocolate peanut outside was originally founded and made by Chase Candy in St. Joseph, Mo.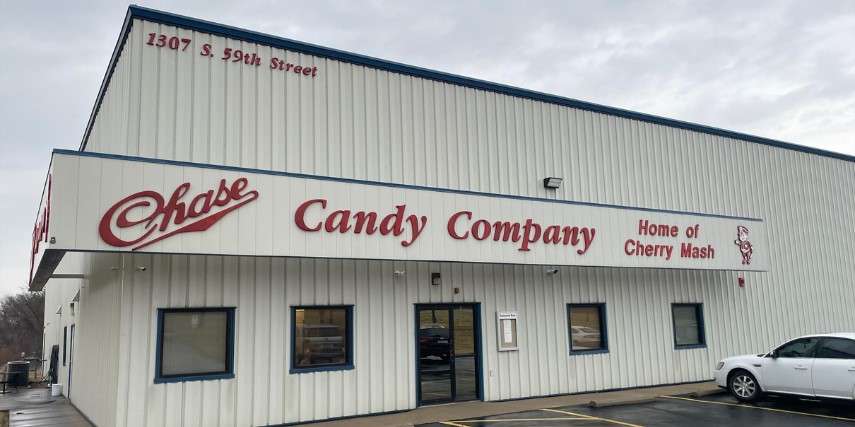 Even though it's not a newcomer by any means, and many people are shunning sugar and carbs, the Cherry Mash has a mysterious staying power that just can't be stopped. Let's explore why.
1. The wrapper catches your eye. It's a bright, bold and always-fun contrast of red and white. It stands out among so many earth-toned candy wrappers.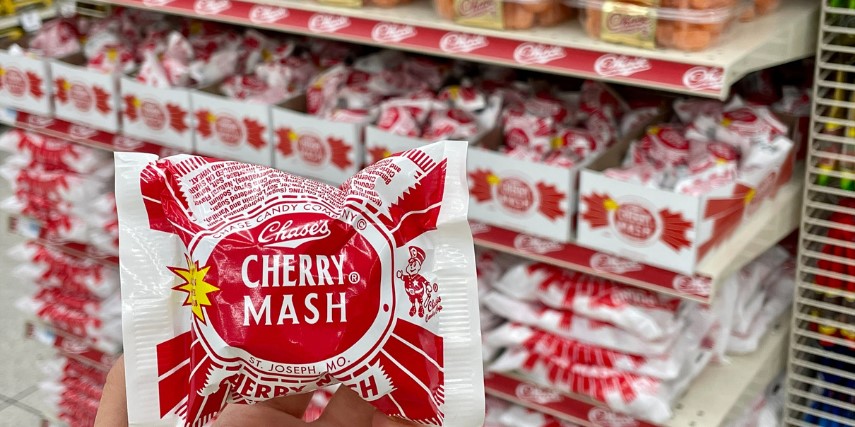 2. It's sort of rare. You can't just pop into any gas station or major retailer and grab a Cherry Mash along with a jug of milk. (Although that does sound pretty tasty.) So being a bit elusive over time makes the Cherry Mash a little more desirable and popular than competitors.
3. It has a strong past. And it sticks to it.  Born officially in 1918, the candy was more than four ounces when it was first introduced and was sold unwrapped in a box. According to Chase Candy, customers would often take the candy back to their business and put it in a glass candy display case. The Cherry Mash was so popular in its youth that the Chase Candy Company built a big warehouse in St. Joseph, Mo., to accommodate production. This was a four-story plant in downtown St. Joseph that employed more than 400 people. One entire floor was designated to the chocolate dipping crew. Impressive for sure.
4. The Cherry Mash does virtually no marketing. There are no big campaigns to speak of. It just knows what it is and its purpose:  To make people smile and enjoy an indulgence. There's a lot to unpack here, because marketing, as a rule, sells billions of dollars' worth of candy and goods every year. Some things are more of an experience than a thing to market.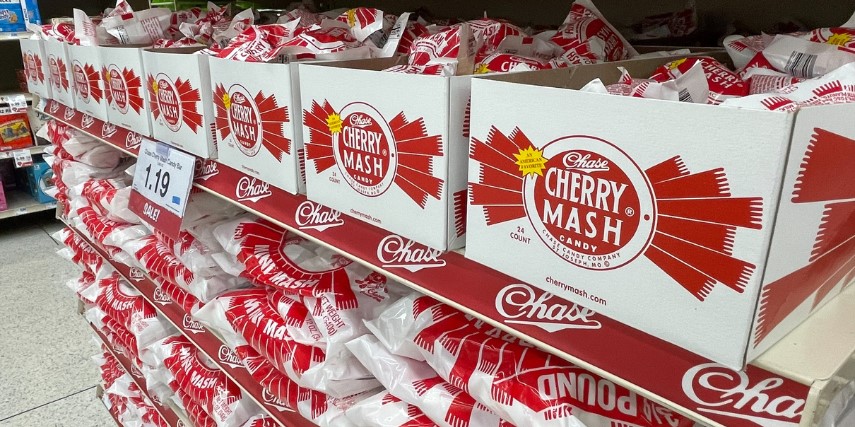 5. It quietly and sweetly receives media mentions. And those mentions get shared. Here's an example. In 2022, the Cherry Mash was voted by Rural Missouri audience members to be one of the state's best overall products, part of its "Best Of" annual listing. And that article received a lot of social media shares and attention. Then, in early 2023, our team at SJC Marketing reshared that winning Missouri Life post on our city's brand, Uncommon Character. Just like that, it had 1,800 reactions and 622 shares. In a word, people went nuts over it (pun intended).
Lift your mug this week to a midwestern candy icon that just keeps on holding its place in candy heaven status. And maybe borrow a few marketing tips from Chase Candy Co., too.