Don't you love it when you see a t-shirt graphic and you understand exactly what the reference is? You might be into it too, or that may just be another weird quirk of one member of our SJC team, who shall remain nameless.
It's especially fun when those references are tied to local and pop culture, like the incredibly cool designs developed by local clothing shop, Charlie Hustle.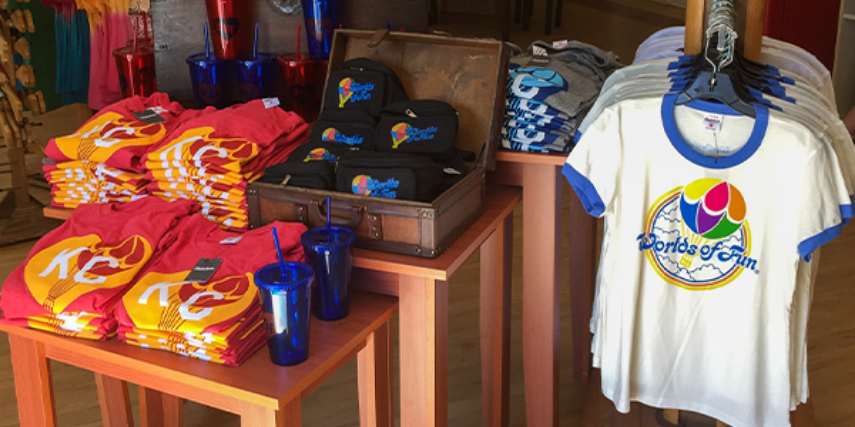 The legendary Country Club Plaza in downtown Kansas City is home to the flagship Charlie Hustle location where local and out-of-town patrons venture for unique, vintage design styles reminiscent of the 70s and 80s.
The fun twist is that the designs are centered around local businesses, sports teams and colleges under their Hometown collection. They have t-shirts and hoodies with artwork representing legendary KC BBQ joints like Joe's and Arthur Bryant's, favorite coffee spots like Messenger Coffee and The Roasterie, and the list goes on and on!
Their Charlie Hustle KC Heart Collection has become a staple in the Kansas City community as you can see folks all over town in a shirt or hoodie that has the iconic heart with "KC" located in the middle. They range from various color choices so you can show your pride for local teams and organizations that have your heart!
As the saying goes, "fashion is cyclical" and there is a great market for these throwback styles of clothing that retailers like Charlie Hustle are producing. Styles from the past bring an exhilarating feeling of nostalgia that is difficult to ignore, especially when you pair that with a close tie to local businesses and art.
For their clothes, they use high-quality, American-made fabric that has a soft and comfy feel, much to the delight of their loyal customers. You can drop by their store at the Plaza or check out their online store to see more of their wonderful collections!