Bienvenue! This week's edition of Monday Morning Coffee will take you on a flight across the Atlantic where you'll be visiting a little café nestled on a street corner in the city of love. In reality, it is in downtown St. Joseph, Missouri, right off of Frederick Avenue: a gem by the name of Café Belle Epoque.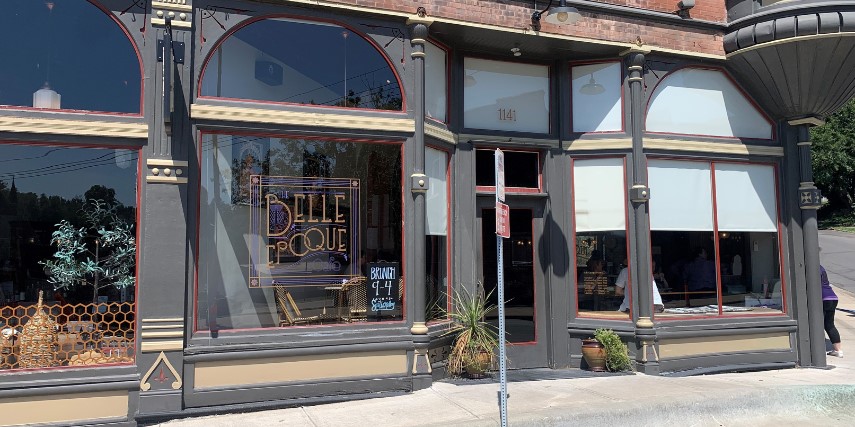 Belle Epoque is the French name for the "beautiful era" France experienced in the late 19th century until the start of WWI. During this period, France went through a time of peace, prosperity, and innovation. So, the name of the café is a way to signify pride in French culture. Café Belle Epoque is probably the closest thing you'll get to an authentic French café here in Saint Joseph.
Café Belle Epoque creates an atmosphere that makes you feel as though you are in the middle of a quaint French village. The jazz music, wood-burning stove, ornate decorating and hardwood floors make the café a cozy spot to enjoy a French-inspired dish. From the moment you walk through the doors of Café Belle Epoque, you are transported to a bygone era.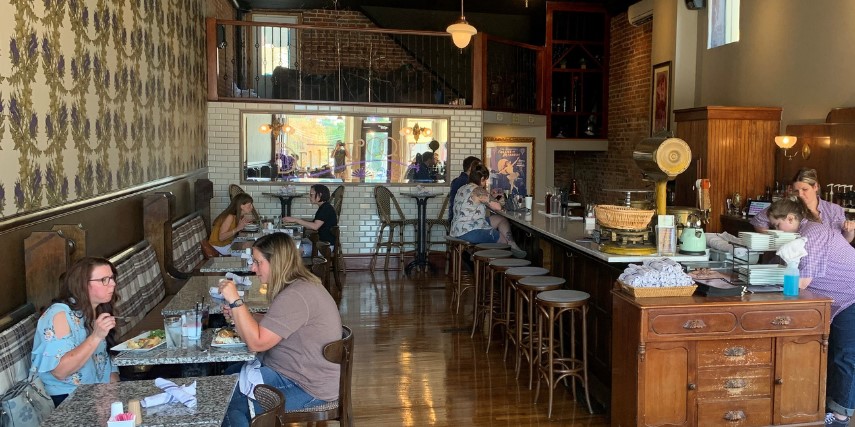 An impressive selection of mostly French-inspired sandwiches, soups, dips, salads, quiches, desserts, and more, make Café Belle Epoque a must-try restaurant. The café also offers a special brunch menu on Saturdays,
For those who dream of enjoying a romantic trip to Paris, but don't quite have the funds, give Café Belle Epoque a try. This café is an extremely unique and fascinating place to have right here in St. Joseph. So, study up on your French and head over to Café Belle Epoque, it's worth the trip. Au Revoir!