Ahhhh… chocolate! Just the word makes us all crave a bite of the delicious sweet treat. Perhaps writer Wayne Gerard Trotman said it best when describing the effect chocolate has when he mused, "As long as there is chocolate, there will be happiness."
Chocolate has been around for thousands of years, and it is a treat or maybe an obsession for many. If you love chocolate, especially homemade chocolate, you need to stop by 80 Days Cafe.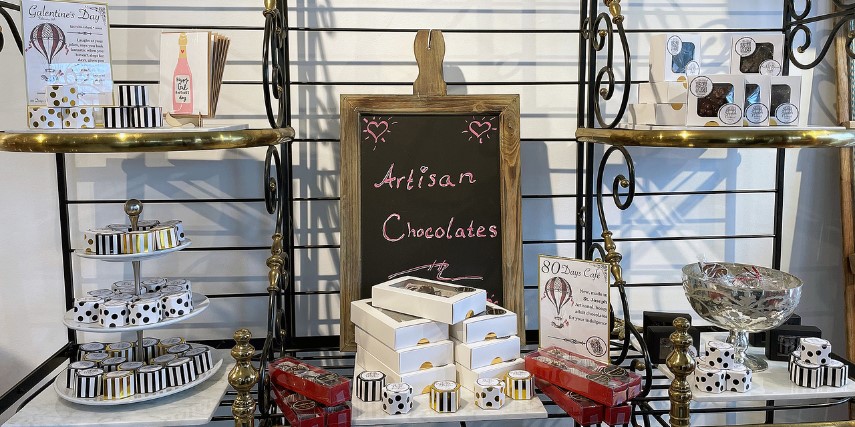 Owner Diana Hartzler learned to make chocolates while traveling the country. She lived the RV lifestyle with her husband and traveled to many different places. Along the way she gained a love for culinary flavors and the art of making chocolates.
When the pandemic forced us all inside, she made use of the skills she had learned and started making chocolates at home. She then started sending her creations to family and friends.
"It was a great way to make some money while staying isolated and share a little joy with my friends," Diana said.
The truffles are unique not only because they are homemade, but they are made with alcohol. It makes them a fun adult treat. She describes the chocolate as having a silky texture and different from anything you find at the grocery store.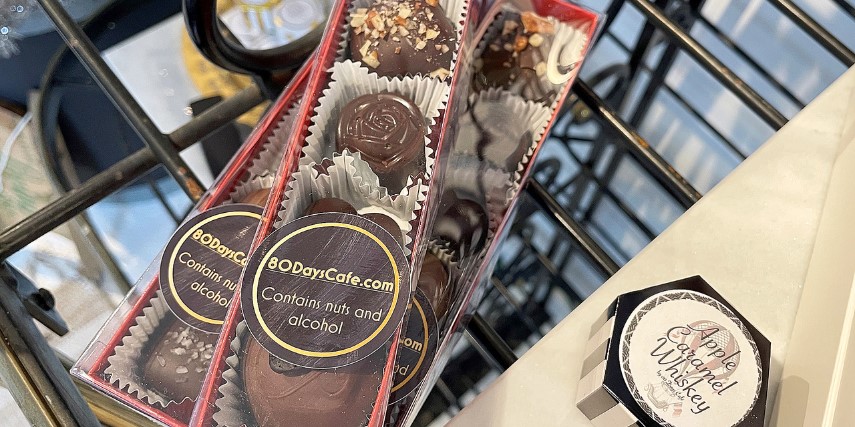 "This isn't your kids' chocolate," she said.
The packaging also makes it one of a kind. It is designed to be given as a gift, and the presentation highlights the artisan look of the chocolate. But don't worry, you don't have to give the chocolate away if you need a treat for yourself.
There are a variety of flavors to choose from including the popular Fireball and Rumchata, Tequila Rose and Coconut Pecan Bourbon. Diane realizes everyone's tastes are different and trying to tailor to other people's tastes makes cooking fun.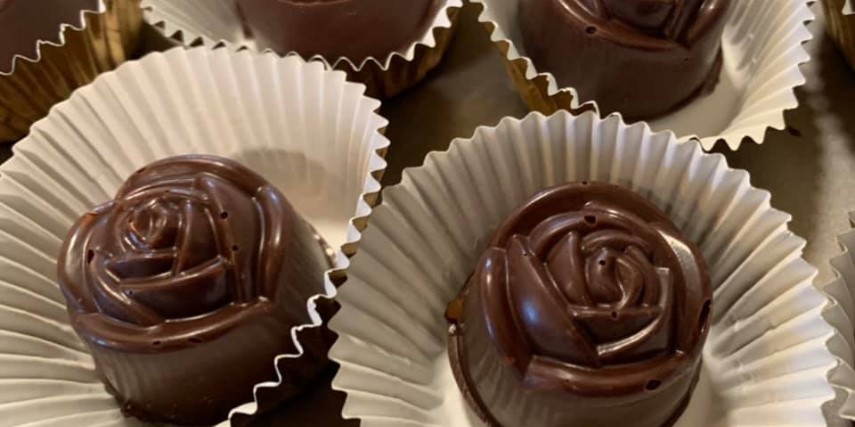 "One thing I love about cooking is finding out what people like," Diana said.
She had one man tell her that her peanut butter cups were the best he's ever had, and he bought out her entire stock.
If you can't wait to try the best peanut butter cups around or any of the other incredible flavors head on over to Narrative Home on Ashland Avenue where you will find a variety of Diana's chocolates to buy.
Diana is new to St. Joseph and would also love to collaborate with other local businesses. She can do custom molds and flavors. If you need to get your chocolate fix, check out the 80 Days Café Facebook page or reach out to Diana at 816-582-7353.