Given its recent explosion in popularity, you might be surprised to learn that pickleball has been around since 1965. Fun for everyone, much of pickleball's success may be attributed to its accessibility to players of all ages and skill levels. Pickleball has taken the world by storm and there are now professional tournaments, local leagues and jam-packed public courts around every turn.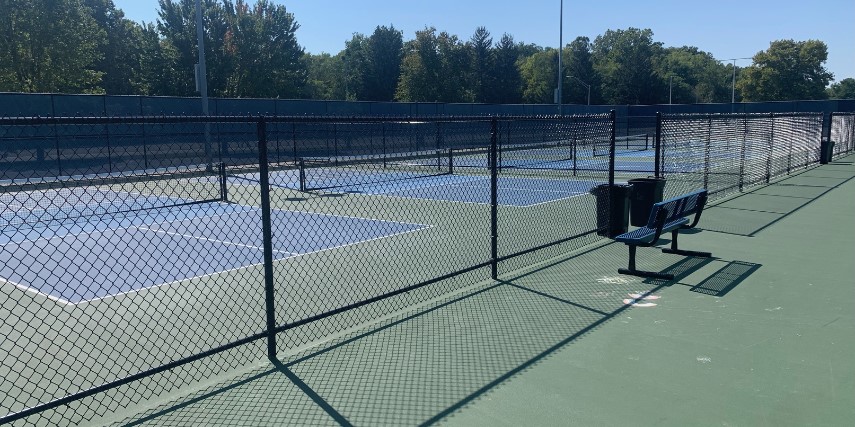 For those who may not have played, pickleball is sort of like tennis. It is played on a smaller court, with paddles instead of rackets. Combine tennis and ping pong on a court that is 44 x 20 feet and you get pickleball. Players attempt to hit the ball onto their opponent's side of the net, preventing an in-bounds return to gain a point. It's a simple game, and that may be why so many play it. There are a few other key rules, but you'll learn more when you step on the court.
Unlike baseball, football, soccer or other team sports, pickleball is easy to learn. All you need is two people, and with four you can play doubles. All skill levels, ages and degrees of athleticism can play in a game of pickleball and enjoy it. It's the perfect game to enjoy with kids, parents, grandparents and friends; you don't even get tired (unless you are competitive and take it up a notch). All you have to do is buy a few balls and paddles and head to some local pickleball courts.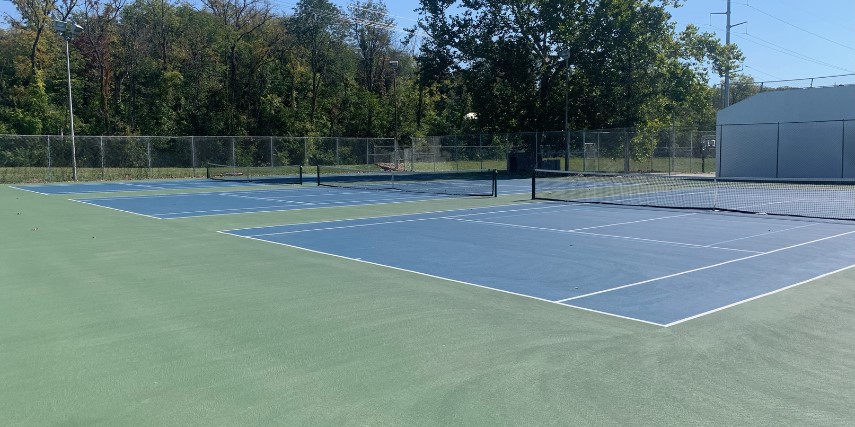 Saint Joseph is home to quite a few pickleball courts. Bode Sports Complex, Krug Park, Hyde Park, John Lucas Park, and Ricky Dean's are all home to multiple pickleball courts for public enjoyment. So go out, buy yourself a paddle and gather some friends. The courts are waiting for you! After all…Pickleball is kind of a big dill.