Valentine's Day is tomorrow, and this is your last-minute reminder to grab something special for the one you love. This can be a big or a small surprise, but the important part is that you don't forget, or you might have to make a pretty big gesture to make up for it later.
But maybe you don't even know where to start. For some, the traditional bouquet of flowers is a lovely sentiment. For others, chocolate is the way to their heart. Maybe you want to switch things up a little bit. You get flowers every year, but you really want to go all out this time. We at SJC Marketing are here to help you with some local places to find the perfect gift.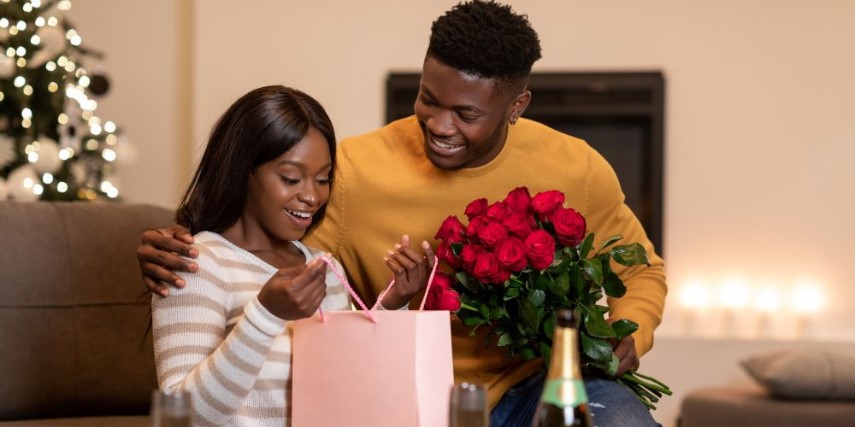 Let's kick it off with a crowd favorite: flowers. Flowers come in various forms and pricing depending on the size of the bouquet and the beautiful arrangement that you select. To find a unique gift, we suggest placing an order early with Garden Gate Flowers. Their arrangements are simply stunning, and they come in various sizes and pricing options. If you are looking for pre-designed arrangements or a simple grab-and-go bouquet of beautiful blooms, we suggest HyVee Floral. Not only do they have several options available, but there are other gift items like candy and cards available too. Talk about your one-stop shop for all of Valentine's Day goodies.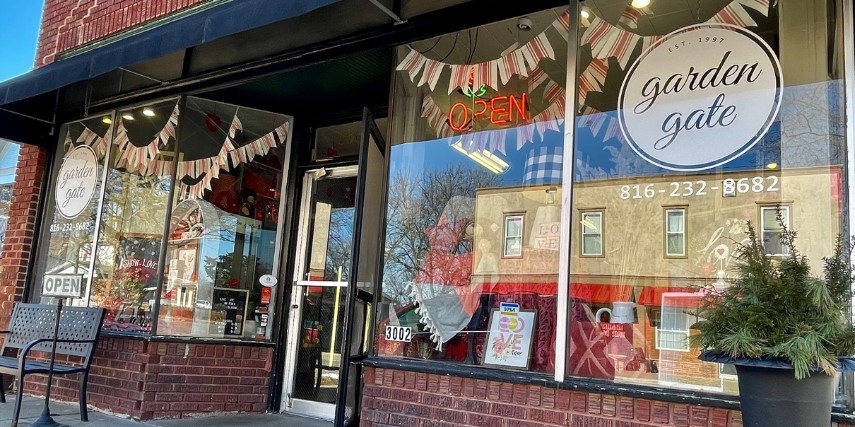 Then there's the present that is perfect for anyone with a sweet tooth: candy and cookies. We are extremely fortunate to have several local locations for these sweet treats. Country Cookie has lots of fun, festive cookies that can make a great gift to take home to your kiddos. In the past, they have offered cookies that come with the icing packaged separately so that you can take cookies home to decorate with your kids.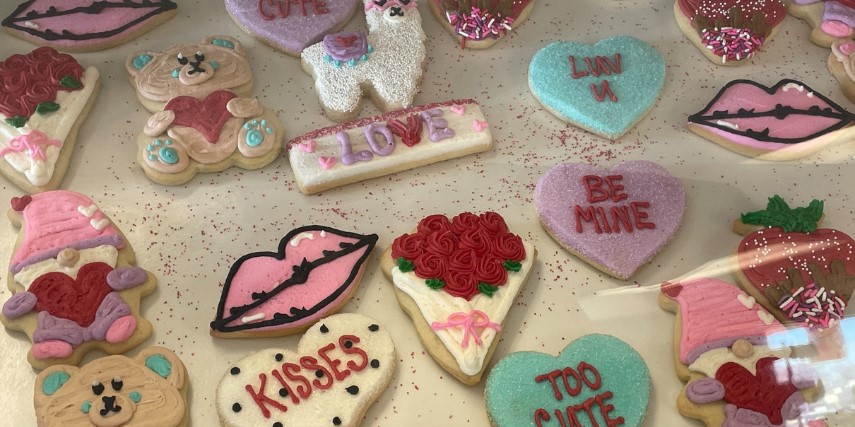 Crumbl Cookies is new to St. Joe and offers 6-7 different kinds of cookies each week. The cookie portions are large, and the cookies are sometimes unique and always delicious. Taking a pink box of delicious cookies is perfect to share with the whole family or you can buy a single cookie for yourself.
If you are looking for chocolates or candy, might we suggest the rich confections from Rocky Mountain Chocolate and if you are looking for something unique and reminiscent of the good old days, you might want to check out Schweetz Candy Co. in downtown, St. Joseph.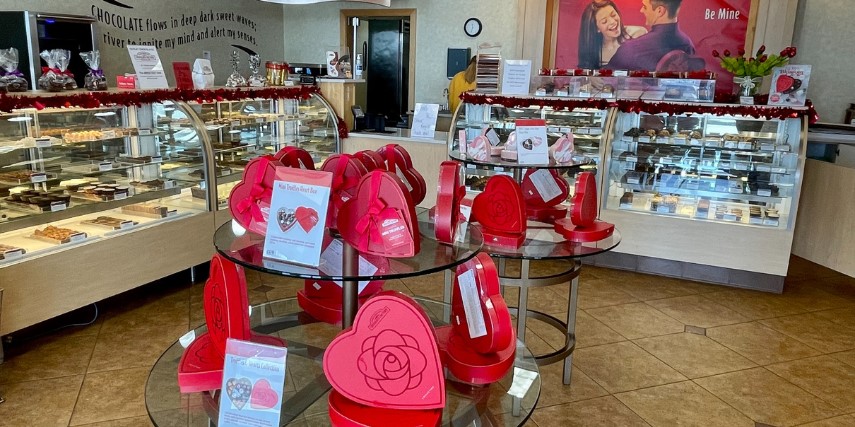 This is the year to up your Valentine game.  Maybe your significant other has been leaving you subtle hints around the house in the form of jewelry store mailers or they have been whispering subliminal messages into your phone to make sure you are being shown jewelry ads. If you are looking for one-of-a-kind items or something completely unique, you should stop in at  Kristen's Coin and Jewelry. From pendants to pearls, there is a little something special for everyone.
While many of these options may seem tailored to women, don't forget about the special men in your life. They might enjoy receiving flowers or cookies or jewelry, but we wanted to share just a few options of great finds for the guys. Smooth Endings is a great place to find a special bottle of wine or liquor and to find a wide selection of cigars in a variety of sizes and flavors from top manufacturers. Or try a little date night fun throwing some axes at The Axe Factor.
No matter what option you pick, there is no shortage of places in St. Joseph to find a great gift. Finish your evening with a romantic dinner and this Valentine's Day will be a memorable one!