Tucked away in rural Cosby, Missouri is a gem known as Gina's Café and Catering.
Gina's Café and Catering has a dine-in option on Monday evenings, but throughout the week they offer meal kits, catering and even cooking classes. Gina's does it all.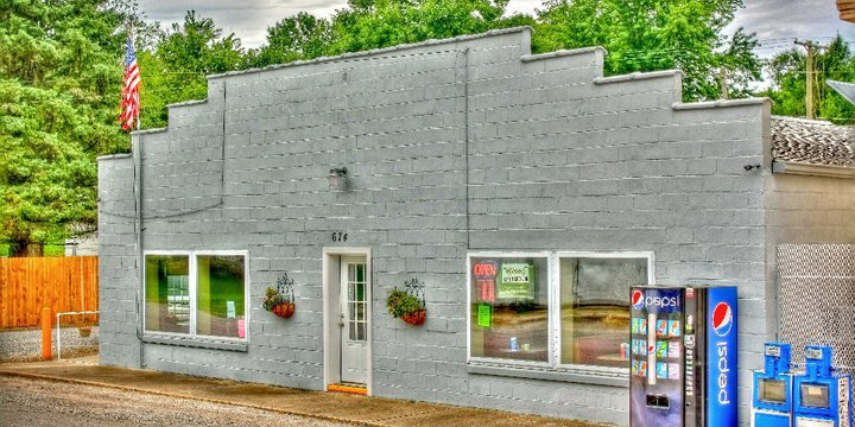 Located on Main Street, Gina's Café and Catering was started in 2010 by Cosby native Regina Calderwood. Regina developed a passion for cooking at a young age thanks to time spent with her mother and grandmothers. When Regina moved back home in 2010, she quickly recognized the need for local businesses in her hometown.
"Our passion is to make good food, but we also love making beautiful and unique fusion dishes," said owner Regina Calderwood. "Creating food is so much more enjoyable than just cooking."
Although her original plan wasn't for a café, Regina heard rumors that she would soon be opening a café on Main Street. Regina decided the buzz might translate to interest in a local eatery. Believed to be the first restaurant ever in Cosby, Gina's Café and Catering has thrived for over a decade, despite the doubters who didn't think the community could support a restaurant.
"We are the first and only restaurant to have been established in Cosby.  It provides a place for community members to see each other. The café has been the first job for many teens in the area," said Regina when asked about opening a business in her hometown. "I love being a part of training the next generation of the workforce. Many items are purchased from local produce growers and beef farmers as well as local eggs. The idea is to support local as much as we possibly can."
If you're wanting a taste of Regina's homestyle cooking, you'll have to travel to Cosby on a Monday evening between 5 p.m. and 9 p.m. Meal kits are available for pick up on Tuesday and Wednesday. The selection of meal kits changes weekly to keep things fresh and serve up to eight people for just $25!
"When the pandemic caused closures and social distancing issues, the meal kit was born. It is a service that so many families need," said Regina. "Meal kits are a great balance to time management and food costs. Most of the meal kits feed 6 people for the cost of around $30."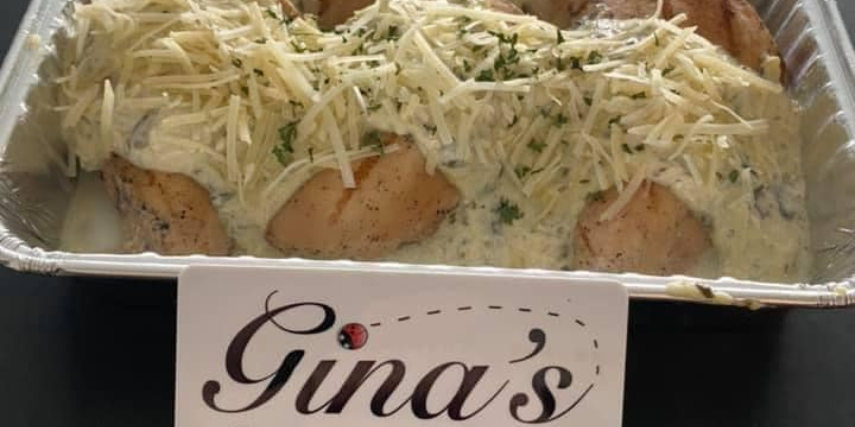 For larger groups, Gina's also offers catering. They can whip up just about anything, but they also provide sample menus online if you don't know where to begin. From breakfasts to boxed lunches, buffets to plated dinners, and even appetizer choices, Gina's can cater any event.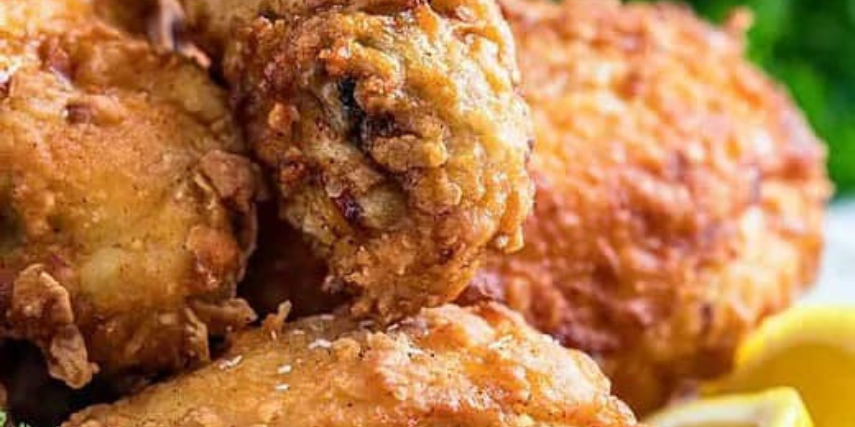 Lastly, owner and head chef Regina teaches cooking classes for kids and adults. Because Regina's passion for cooking was developed at a young age, she loves passing that passion along to the next generation. Whether you are looking for a group session or one-on-one classes, Regina loves to teach kids all about cooking.
"Teaching or demonstration cooking is one of my favorite things to do. Cooking classes have been added and are available for private bookings," said Regina. "I have always felt that cooking is an art form that is not being passed down like it has in the past.  It is a very important life skill to know how to feed yourself."
As a local agency, SJC Marketing loves highlighting businesses like Gina's Café and Catering. We encourage you to check them out online or on Facebook!