SJC BLOG
---
What Inspires You?
---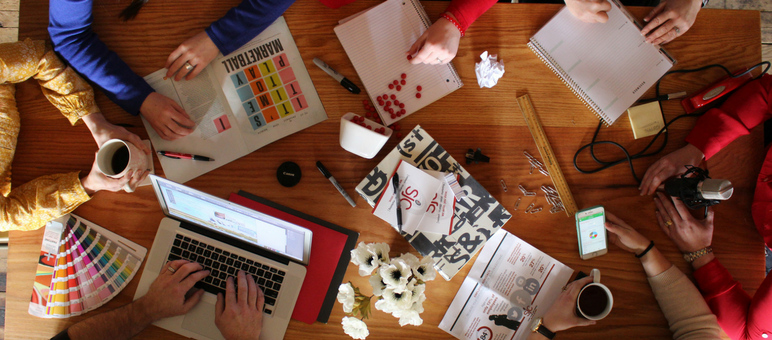 The company culture at SJC Marketing plays a key role in the quality of our work product. We truly find inspiration and joy in helping businesses voice their unique stories. Each marketing campaign we are tasked with is a new opportunity to stretch our creativity and we meet that challenge head on with effective communication, committed strategy and consistent affirmation of each other's unique talents. With teamwork and a little caffeine (okay, a LOT of caffeine), we see our dreams become a reality in the form of our clients' growth and success.
From our shared love for coffee to the inspiration we find in every aspect of the creative process, our work enriches not only our professional lives, but also our personal lives. We are continually amazed and thankful for the wealth of knowledge and innovation we get to experience daily as a part of #TeamSJC and the marketing industry as a whole.
The thing about innovation is that it can only keep growing if we keep facing new challenges. We want to know what challenges your business is facing and help you build the design, content and strategy that will conquer them. Give us a call today.
And if you want to know what inspires the rest of our team here at SJC go to our Instagram page and read more!