SJC BLOG
---
Is Video Marketing a Part of Your Marketing Strategy?
---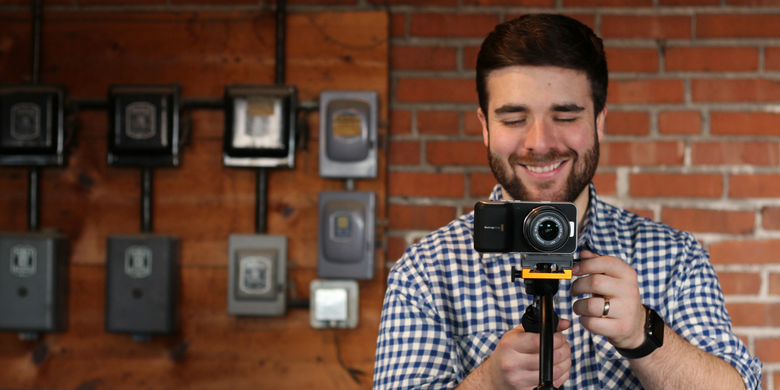 Utilizing Video as a Key Part of Your Website
Videos are an integral part of the social media experience today and video marketing continues to grow at a rapid rate. However, it's not just social media where video plays a key role — it also can serve as a valuable part of your website design strategy.
Hubspot found that websites with videos receive over 40% more traffic. How does this convert to increased business for your company?
Conversion Power
Stop thinking of video on your website as a possible trendy item, because the truth is that it's already grown beyond a trend and is now an integral part of website design. The reason for its lasting power is the fact that it has the power to convert users.
According to EyeView's case study, pages that have video on them are 80% more successful in converting users than those that don't contain video.
The data is quite compelling, especially when you consider that Millennials report that how to videos push them to make a purchase that they otherwise wouldn't have made. Leads are important, too, and video can push a user to engage in your site, making them more likely to provide you information that will give you opportunities to reach to them later.
Making it Part of Your Content Marketing Strategy
Each piece of video content you produce needs to be made with a goal in mind. For example, let's say you want to showcase the talent on your team in a fun and engaging way — video is a great vehicle to bring this to the table.
Video is also highly influential in helping you introduce your company culture to the masses, or to highlight the features in your latest product or service.
The self-help aspect of video, or "how to," are an important way for you to solve pain points for your target audience. Make these videos a key part of your marketing strategy, especially with any new product or service release.
If video marketing isn't a part of your marketing strategy, SJC Marketing can help you get started. We can partner with you to produce your videos while you focus on your clients. Contact us today and let's discuss how you can gain more converts.