SJC BLOG
---
Are You Utilizing Facebook Video?
---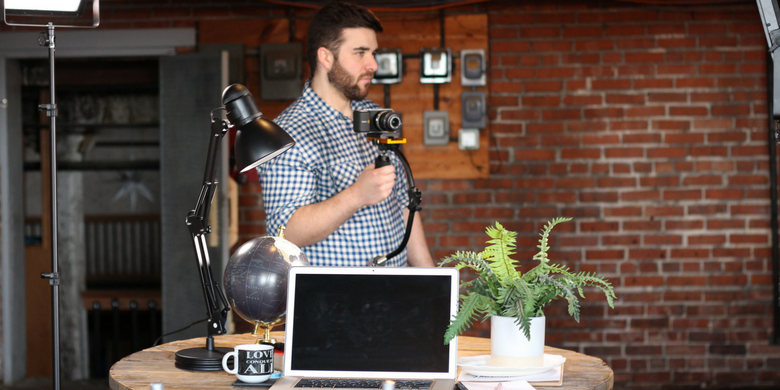 Give Your Marketing Strategy a Video Boost With These Tips
The predictions have come true — video really is a huge part of the Facebook platform today. The Facebook Live feature weighs heavily in the marketing strategy for many businesses. How is your organization using Facebook video features?
Going Live
With more than 100 million hours devoted to live video, it's obvious that people love video. They not only produce their own videos, but approximately 80% of consumers would also rather watch video than read content, according to a survey by Livestream in conjunction with New York Magazine. Just over 80% said they prefer live video from a brand to a regular post. Check out these other stats from the survey:
67% of audiences that watched a live streaming event purchased a ticket to a similar event.
81% watched more live video in 2016 than in 2015.
87% would prefer to watch video online to get more behind-the-scene footage.
While the survey showed that respondents were most likely to watch a live streaming event on YouTube, Facebook came in at a very close second place.
Tips for Better Facebook Video
Be Authentic
Being authentic is extremely important with today's consumers. They are savvy and won't do business with brands that aren't "on the level." Focus on what you know and what you do. Build your content with your target audience in mind and you should be on the right track with authenticity.
Remember, people are tuning in to your Facebook video because they like your brand, which means you don't want to try to be something you're not.
Be Unique
You're not making video for the sake of making video — you're doing it because you've got something unique to share — something people can't get elsewhere.
When you use video to give a sneak peak into what your brand really is by offering a "backstage pass," you're going to turn heads.
Educate
Think about how many DIY enthusiasts go to YouTube to see how to fix their kitchen sink or build a patio. Videos offer an excellent way to learn.
Use video to give your followers tutorials about your products or services. Promote your upcoming "how to" videos so your audience will tune in together.
At SJC Marketing, we know creating video isn't something that every organization has the time or personnel to do. We've worked with organizations in many industries, helping them establish a marketing strategy that includes social media outreach, including video. Contact us today and let's talk about your next video campaign.