SJC BLOG
---
Using Metrics to Shape Your Video Facebook Campaigns
---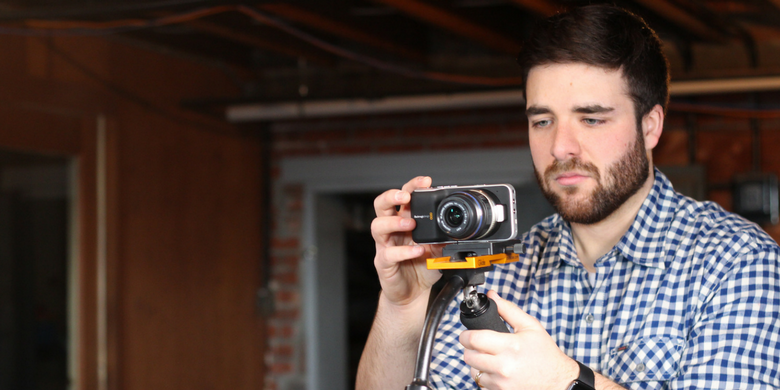 Video Marketing Requires Instant Emotional Connection
Initiating Facebook campaigns often starts with a little trial-and-error. Understanding that video marketing is a powerful way to connect with your social media audience, you're forced to produce your first video and sit back to see how it's received. Once you've posted your first video, you can use a few key metrics to determine how to improve your videos in the future.
Take a look at several ways to measure the effectiveness of your video Facebook campaigns:
View-through rate: This metric will tell you how many of your audience members were reached by your video, and of those reached, how many watched for at least three seconds. You want to shoot for at least 30 percent of your reached audience viewing at least the first three seconds.
A good view-through rate is by no means a slam-dunk, because you need your audience to stick around for much longer than three seconds. It simply provides insight into whether your audience is compelled to do that initial click. It also motivates you to engage with your audience right out of the gate so that they watch more than three seconds.
Ten-second video views: This is the metric that tells you whether your content is valuable to your audience. Are they bouncing right back out of your video, or are you engaging them in a story and keeping their attention through most of your content?
Video engagement: This is where video marketing is either fueling your social media strategy or stalling out. You need to know whether your audience is commenting on your video, sharing it and clicking through to your website because of the video.
Average watch time: You want to find out where, on average, your audience is bailing out on your videos. If you make it to 10 seconds, that's a good average view. If your average view is over 10 seconds, you officially become something of a video marketing legend.
Video length: You won't need any fancy analytics to know your video length, but it's helpful to have a frame of reference for what's most effective. You should shoot for 20 to 90 seconds of video, but you may be limited by your platform. Some sites only allow for up to 15 seconds of video, or you may be in an industry where a shorter video tends to be more successful.
On any social media platform, your video will be set to mute by default, so include some captions to catch the attention of your audience. Avoid click-bait techniques but phrase your captions in a way to draw attention to the video.
Facebook campaigns are a fun way to connect with your audience through a great video. At SJC Marketing, our video design team can produce a compelling video that engages with your audience and provides further opportunities for generating leads for your company. Give us a call to talk more.