SJC BLOG
---
Tips on Connecting With a Wider Audience Through Video Marketing
---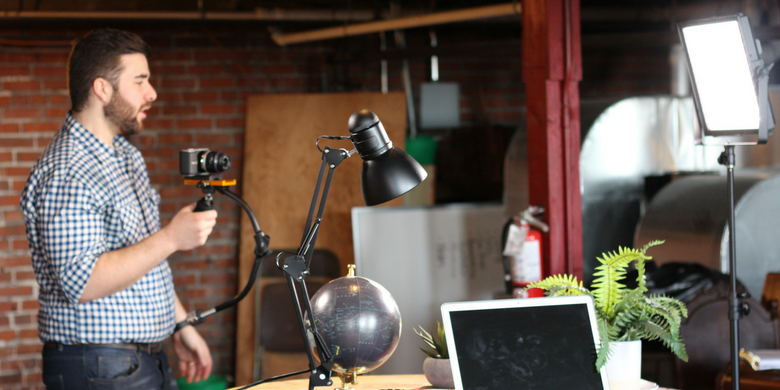 Illuminate the Path of Your Buyer's Journey
There is no going back now — video is one of the most engaging tools to use in marketing today.
By closely monitoring a buyer's journey, you can create content that will speak to them at each stage of the buy cycle. It's this level of detail that pushes video marketing into the forefront, and the results are real — businesses that utilize videos as a part of their marketing strategy gain 65% or more additional qualified leads every year compared to those who don't.
There are a number of ways to utilize videos as a part of your marketing strategy. Consider these as you plan your video marketing campaign:
Commercials
Commercials are effective because there is no hiding the fact that you're reaching out to a broad audience with a specific message — this is our product/service and we're trying to sell it to you.
However, be sure to focus on your brand message as much as you do the promotional aspect of the video.
Explain it to Them
Ask any home improvement enthusiast where they learned how to tackle their latest project, and they'll likely tell you the bulk of it came from videos that explained to them exactly how to do something.
These are highly valuable in video marketing as it gives the viewer a first-hand look at your product or service and how it can be of value to them. You can use motion graphics, whiteboards, cartoons or actual video — anything that will speak to your audience and assist them in the buyer's journey.
Testimonials
Consumers trust each other when it comes to product or service recommendations. Yelp is popular exactly for that reason. When you produce a testimonial from a person who has had contact with your brand, you can significantly influence other consumers.
A testimonial gives prospective buyers answers to the question they might have about you, yet they also get the reassurance that if they do decide to spend their money on your product or service, they're making the right decision and won't have any apprehension about it.
At SJC Marketing, we have worked with numerous clients in a variety of industries on video marketing projects that help them push their brand and get more eyes on what they do. From YouTube to Facebook Live to Instagram Stories and many more mediums, we know how to impact your target audience with strong video marketing. Contact us today and let's get started on videos that will work for your organization.