It's the time of year when you probably yearn to throw open a few windows, clean out closets and scrub the floors. Spring cleaning makes your house feel fresh and new, but you can get that same feeling for your company when you do a little spring cleaning in your marketing strategy.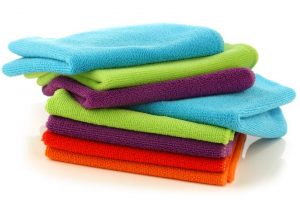 First, grab a cup of coffee and check out a few signs that it's time for a thorough spring cleaning:
You've made a few changes. Whether it's a big change, like a new logo or color scheme, or you've simply shifted your focus a bit in your brand strategy, you should look across your social media, email and other marketing formats and see what is inconsistent with your marketing message.
Your social media is cluttered. Maybe you spent a day putting raccoon ears on all your employee pics, or you tried what promised to be a slam-dunk social media trend but it fizzled right out. You may have some pictures and other content floating around on Facebook or other social media platforms that are not effective and is simply cluttering up your message.
It's been a while since you've shopped around. It's easy to settle into autopilot on social media marketing, so get out on a few platforms and see what your competitors are doing, along with a few companies that provide good inspiration. What do you see trending, and is there anything new you should be using in your own social media?
Get the broom and get cleaning: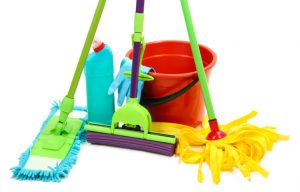 Review your target audience. Maybe there's a segment of the market you should be reaching out to now that you have that new product line, or perhaps you have realized that your services don't really apply to a certain segment of your target audience. Take stock of how you're weighting your messages, to be sure you're prioritizing the right segment.
Consider your offerings. The market may be shifting, or you may be ready to push a product that has not typically been your focus in your advertising. Take some time to review the pain points of your target audience and how they align with what you offer.
Shape up your social media profiles. It's easy to forget about your profile, but an outdated profile sends a message to potential customers that you're out of touch. Log onto your various social media accounts and see what your profile is saying to customers and make sure they represent who your company is today.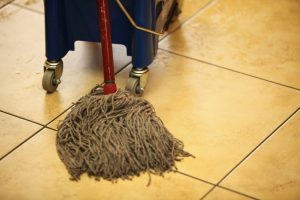 We're not much with a mop, but when it comes to spring cleaning your marketing strategy, our SJC Marketing team is ready to dig into the dirt and create a sparkling plan for your company. Give us a call, and we'll sit down with a cup of coffee and discuss a plan to keep your strategy fresh and new.