While your inbox and news feeds are filled with "New Year, New You" and "How Not to Break Your New Year's Resolutions" messages, we are rebelling and saying, forget New Year's resolutions! In 2018, we're creating an "unresolution." And what is an unresolution you may ask? We're so glad you did.
What's really the point of making a New Year's resolution when only eight percent of people follow through with those resolutions? Now, don't get us wrong. We absolutely see the value in looking back at the past year and we believe in goals and milestones, but perhaps where the other 92 percent go wrong is the mindset of a resolution. So, we are defining the unresolution as a list – not of resolutions – but of statements of our organizational awesomeness to look forward to.
We've created statements to fill in during 2018 when great things happen. They're positive, they're encouraging, they're high-achieving and they're achievable. They fit our company culture, too. So, we encourage you to create your own list of unresolutions that fit your organization's culture and goals. Revisit it each month or every couple weeks and see what statements you can fill in!
Here are just a few of Team SJC's Marketing Unresolutions for 2018: (Or we like to say: This year, SJC Marketing was awesome when … )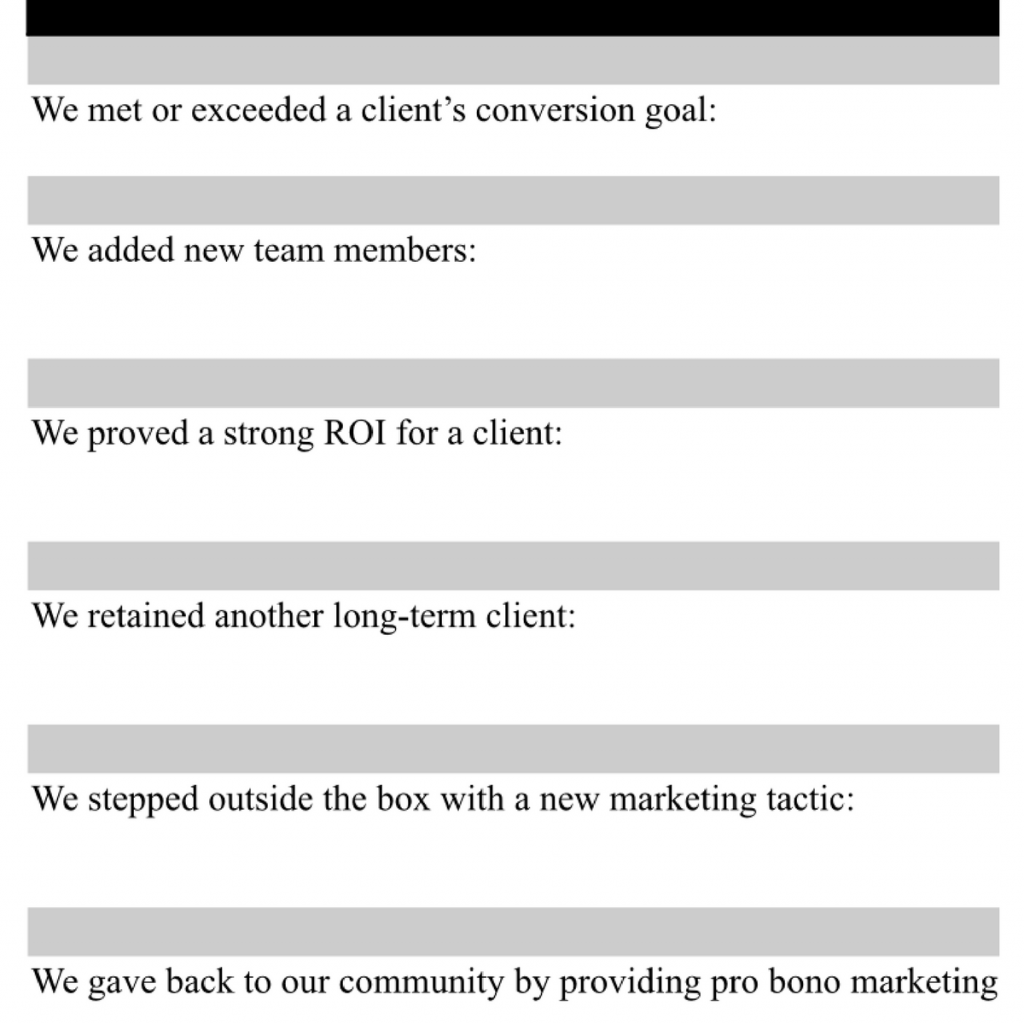 Instead of dreading the completion of your resolutions, you can look forward to filling in your unresolutions! This activity could bring your team closer together and get all levels of staff involved. Maybe each department creates their own resolutions as well? Sky's the limit for this activity!
We hope you feel encouraged by this different outlook on 2018. Fresh starts are beautiful things in life and in business. They bring hope, expectation and a renewed energy. Here's to wishing you and yours a new motivation this blessed New Year.
Cheers!