SJC BLOG
---
Season Three of Unfiltered Marketing Begins: So…Now What?
---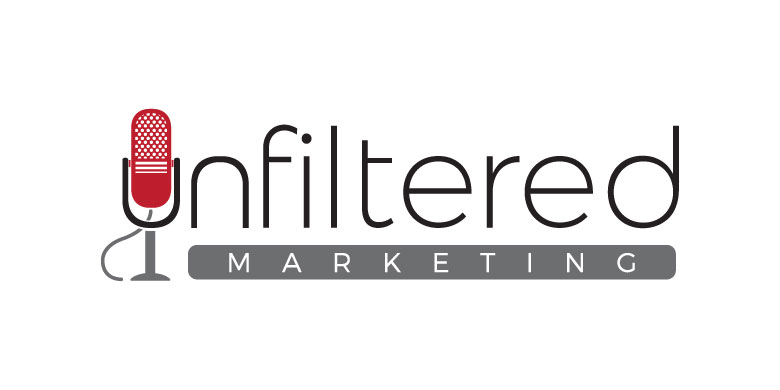 Unfiltered Marketing Provides a Guide to Video, Authentic Communication, Personalization and More
Season three has debuted on Unfiltered Marketing, and if you're just getting started listening to our podcast, you've chosen the perfect time. That's because our team is starting the season with a discussion of three trending marketing techniques. It's a good time to jump in and see what Unfiltered Marketing can do for your own marketing efforts.
Account Manager Jen Roup refers to the discussion as "Small Fries to Big Guys," because our approach is to bring the marketing that the big corporations are doing down to a size that even the smallest business can utilize to grow their opportunities. This podcast episode centers around three main marketing trends: video marketing, authentic communication and personalization.
Video marketing: Zach Doyle, our Video and Audio Designer, is usually in the producer chair for the podcast. In this podcast, he joined the discussion to help dispel the mystery around video marketing. While many small business owners may be blinded by dollar signs around video, Zach assures listeners that video marketing doesn't have to be a budget drain. If you've got a smartphone and a tripod, you have all the equipment you need.
Next, you need a couple of easy ideas to get started. Zach stresses that, in fact, getting started is the most important strategy. Whether it's a behind-the-scenes look at an interesting workspace or creating a visual demonstration of your elevator pitch, video should flow easily from the things you already cover when you talk about your business.
There are a couple of guiding principles for video, including being consistent in both your approach and your frequency. In addition, take advantage of trending video marketing tools, like Facebook Live and Instagram Stories. In future episodes of the podcast, we'll include specific instructions on how to make the most of these platforms.
Personalization: Like video, this can seem a bit intimidating for smaller businesses, but personalization, in a lot of ways, goes back to what you already know about doing business. There are marketing automation tools that can allow you to score how people interact with your website and tell you key information about those interactions. When you contact the customer, you already know what they're interested in.
There's also old-fashioned, face-to-face personalization, where you get involved in your community and make contact with people. This is still one of the most effective marketing strategies. Anna West, Account Manager, estimates a one-in-four conversion rate with face-to-face personalization that no social media platform can touch. Get personal with your sales targets and get to know them.
Authentic communication: In short, this marketing trend is all about being yourself. Make it clear in your communications that there are human beings, not bots, posting your Facebook updates or writing your blogs. You can also take care to use your own voice when discussing a blog you're sharing, rather than picking up the style of the author of that blog.
Authenticity is about including personal touches in your marketing, like the humor or quirkiness that distinguishes your brand. Also, don't pretend you're a big corporation when you post. This is something that SJC embraces. As a small or mid-size company, it's important to highlight the benefits of working with a non-corporate marketing company. SJC highlights its Mad Hatter-style brainstorming creativity and the fun personalities that generate fresh ideas from a team fueled by chocolate and caffeine.
For more in-depth information about these and other trending marketing topics, tune in to Unfiltered Marketing. You'll learn practical tips for engaging with your target audience and growing your business in exciting ways.
Podcast: Play in new window | Download