SJC BLOG
---
The Only Podcast Tips You Need to Get Started
---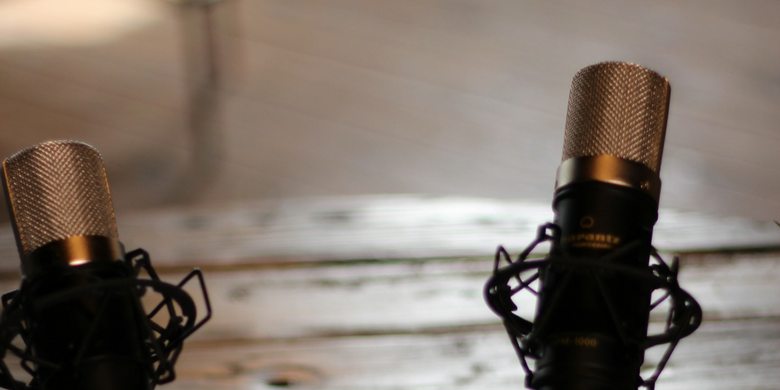 Why Podcast Marketing Is on the Rise … and Why You Should Try It
Who could have guessed that audio content would be one of the fastest-growing forms of content on the marketing scene? If you're picturing boring talk radio with monotone voices, then it's time to get familiar with podcasting, a growing content format that may help you reach your target audience. Tune in for a few podcast tips to launch your own podcast marketing campaign.
Why podcasting? Edison Research shows that 40% of Americans in 2017 had listened to a podcast, and 24% said they had listened to a podcast in the past month. That's up from 13% in 2013, so it's a fast-growing content format.
There are a few reasons that podcasting is popular. First, consumers have become accustomed to on-demand entertainment, thanks to streaming services like Netflix. They also always have their smartphones along, and audio files are easier to download than video files.
Busy professionals often appreciate the opportunity to consume a podcast while taking a walk or on their commute. It's also possible that for some listeners, they're simply tired of looking at a screen and appreciate the intimate feel of podcast conversations.
Should you podcast? There are a few good reasons to podcast, including reaching segments of your target audience that you may otherwise miss, but there are a few questions your should ask before diving in:
What's my budget? As marketing investments go, podcasting is one of the more affordable. You'll need some good-quality audio equipment, plus editing software (or you can outsource to someone who has these tools). With a larger budget you can add things like a custom podcast jingle and podcast guests. Most of the cost of podcasting is soft costs, like the time you'll need to invest in creating topics for discussion and promoting your podcast.
Do I have the right hosts on staff? You may already have people on your team that have the right charisma, sense of humor and personality for hosting a podcast. Consider doing a couple of test episodes to see how staff members do with podcast marketing. It may be harder than they anticipated to keep up an engaging conversation for 15 minutes or more.
Can we consistently create engaging episodes? If you determine that you'll publish a podcast on a weekly or bi-weekly basis, then you need to be sure that you have a steady pipeline of topics that your audience will be excited to hear. With no visuals, your conversation has to be interesting. It can't simply be industry overviews, and it can't be repetitive or you'll quickly lose your audience.
Who are we trying to reach? You should have a clear picture of who you are talking to in your conversations. Among the podcast tips, this can be tempting to skip, but it's critical that you can demonstrate whether you're experiencing measurable success with your podcast.
What's our brand voice in our podcast marketing? Are you in a serious industry, such as financial advising, or do you have a home cleaning service that has a down-to-earth, friendly feel? While you always want your podcast to have an inviting atmosphere, you also want to be true to your brand's voice. Think carefully about the tone you want in your podcasts.
For more podcast tips and assistance with beginning your podcast marketing campaign, make an appointment with the podcast production team at SJC.