SJC BLOG
---
Podcast Marketing Tips for a Successful Launch
---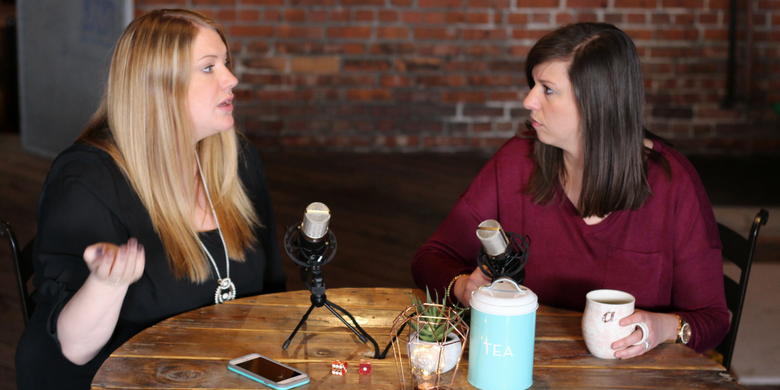 Steps You Can Take to Help Your Podcast Stand Out
Podcast marketing is taking off, and there are good reasons for its popularity: you can listen to it anytime and anywhere, and it provides a perfect way to reach your target market, from broad populations to a niche audience. They have an intimate quality to them, giving listeners the feeling that they're having coffee with the hosts.
The downside? Everyone with a smartphone is making a podcast, so the market can feel a bit flooded if you're just getting started. The key is making your podcast stand out. Take a look at the following podcast tips for a great launch:
Use social media and use it consistently. Give your target market a heads up that you'll be posting a podcast, and be consistent about how much notice you give them. They may want to share your post with friends, so make the most of your episode by posting a few teasers ahead of time.
You can also cross-promote between your blogs and your podcast marketing. If you write a blog on a topic that's also been discussed in a podcast episode, be sure to include a link.
Team up with other podcast hosts. Invite another podcaster to appear on your show, talk about what they do and promote their show. With any luck, they'll return the favor. Better yet, you can initiate the whole arrangement by suggesting a partnership in which you trade appearances.
Ask companies to sponsor your podcast. It will get easier the more you do it, so get started asking companies if they would consider being a sponsor. Look for potential sponsors where there is an overlap in the target audience and ask if they would be willing to advertise with your show.
Invite your video team to your podcast. After listening to your show a few times, your audience can't help wondering what you look like and where your show happens. Record a podcast where you also produce a video and post it on YouTube for your listeners. They'll have fun getting the behind-the-scenes look at your production.
Don't be above a good bribe. Have some t-shirts or mugs made with your podcast logo and use it to entice your audience to engage. Podcast marketing thrives on shares, so tell your listeners that the first one to share 10 of your episodes gets a free shirt. You should also make up dozens to simply hand out so that the word spreads about your podcast.
Our SJC Marketing podcast is called Unfiltered Marketing, where we love to talk about all things marketing, but we're also full of podcast tips for getting your own started! Set up an appointment to chat with us about your podcast idea and we'll help you get it launched.