A Postcard Brings "Redistribution of Happiness"
The YWCA St. Joseph has stood as a beautiful beacon of hope, history and community connections at 8th and Jules Streets for over a century. When an organization which serves the community has been around this many decades, fascinating pieces of history are bound to spring up. Recently, a unique story unfolded around a 1916 postcard. The postcard said on the front the "new" YWCA and on the back, the sender said "This is a picture of my home. Two very hot nights but have a pleasant place now." (Postmarked July 14, 1916).
Here's what happened: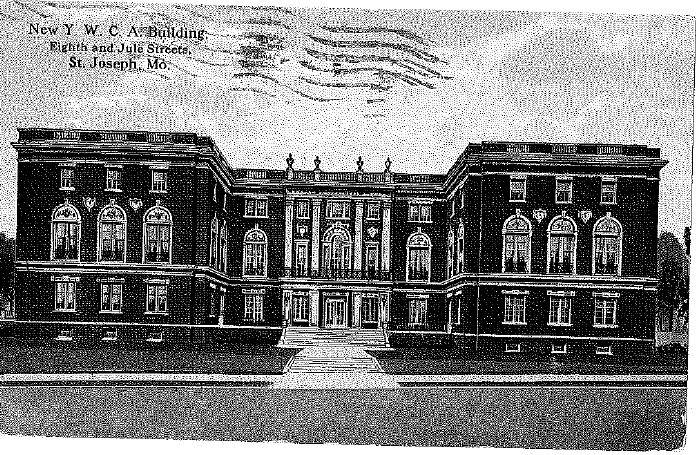 On Friday, February 23, the YWCA St. Joseph received a special surprise in the mail from miles away. It was a 1916 YWCA St. Joseph postcard, showing the beautiful building, with writing on it from a resident in 1916.
The letter with it was from Mr. Lowell Joerg, a resident at Brookdale Assisted Living, Stockton, California. Mr. Joerg is 89 and said he found the postcard at an area antique store. He wanted to send it to the YWCA St. Joseph for a "redistribution of happiness," which he says "this world surely needs it." In the letter, he notes that his wife said that if he heard back from the YWCA, he'd have to take her out to lunch.
Jean Brown, executive director at the YWCA, sent a prompt letter back to Mr. Joerg – and the team at the YWCA also sent him a dozen mini Bundt cakes from his favorite local California bakery (Having done a little research to find out what to send). The note said that he had to take his wife out to lunch, but dessert was on the YWCA for sending a piece of history to cherish.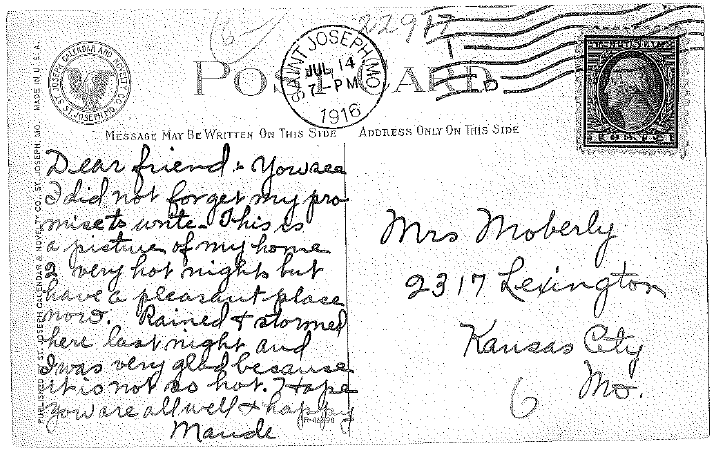 This is a great story to share, but it also gets us thinking … the stories your business receives from customers, co-workers and even our vendors can be great for sharing. In this case, the YWCA St. Joseph can use the postcard in an upcoming annual report; on social media; in slideshows; and to share at a future Board meeting as a conversation piece.
It's likely that your business has touched many lives – and you've probably got stories to show for it. Share those in your office area and everywhere you encounter customers (including online.) There's no need to overthink it; the little things can turn out to be just as meaningful when they give an inside glimpse of your business culture. This week, let this fun postcard story be a reminder that you can "redistribute happiness" in many ways.