Wanted: Fresh-looking, ultra-hip but also nostalgic t-shirts about your hometown and what makes it interesting.
Actually, Jeff Gates of Wiry Orphan has been answering this "wanted" ad for a while now. In fact, his company name is a tribute to the historic Pony Express posters that declared "wiry orphans wanted," a well-known trademark of St. Joseph, Missouri.
It could be the off-the-wall posters Gates has seen around for decades planted the first seeds for an off-the-wall but seriously fun apparel company. Or it could be that Gates, having lived in St. Joseph a long time, gets a kick out of the same nostalgic things many residents do.
Gates' Wiry Orphan shirts can be found in a pop-up store that he opens in Downtown St. Joseph on a posted schedule, and at area events, such as holiday festivals. The shirts make great gifts for locals and those who've moved away, because they highlight what makes St. Joseph unique.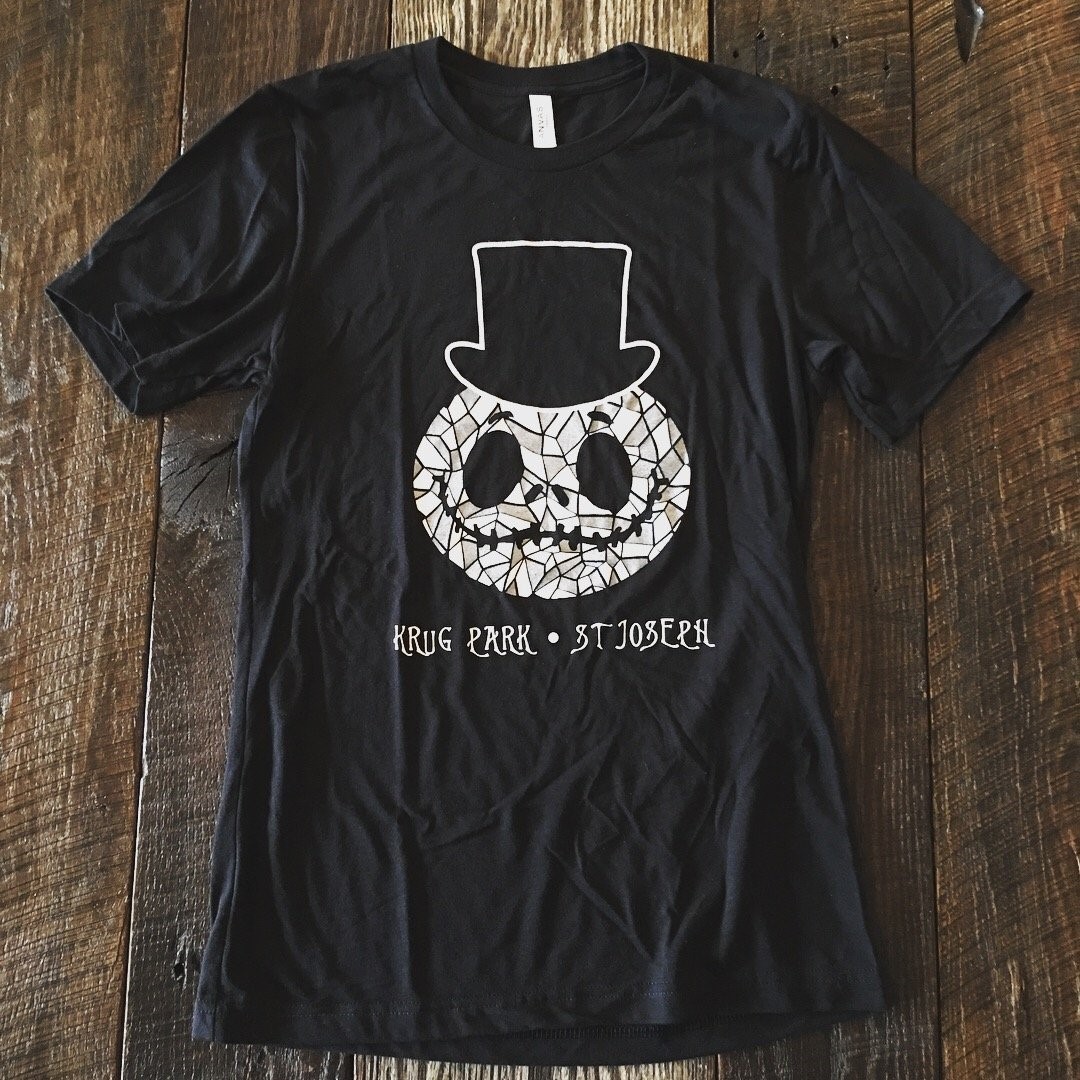 For example, you can buy the "scary snow man" shirts now that show a well-known (and slightly, well, scary) large inflatable face that goes over the tunnel at Krug Park's Holliday Park. You can buy fun shirts that help brand this mid-size city, such as "Kansas City, a Suburb of St. Joseph." You can head down nostalgia road with throwback shirts that show the Snow White restaurant, a true and classic diner that welcomed guests for decades on the Belt Highway. Or go for a Lover's Lane tee, one of the historic and scenic areas that showcases St. Joseph's charm and architecture.
Really, the options are endless. Gates' own enjoyment of adventure and of interesting local images helps keep the designs on shirts, mugs and other options unique and eye-catching. He also says the apparel is a way to celebrate the city's history, and create an environment to share conversations about its future. At times, the designs reflect big events in the city — like the annual Apple Blossom Parade — and others reflect national events where St. Joseph has a place, like the solar eclipse.
A storefront location in historic Downtown St. Joseph helps with the message, too. Located at 501 Francis Street, it's part of a growing number of one-of-a-kind local shops. Gates knows his audience, and he knows that from time to time, they like a chance to really explore and touch the merchandise themselves. Because the store front hours stay in line with events like First Saturdays, it's an opportunity that pairs nicely with online sales.
Ultimately, Wiry Orphan's fun, funny and throwback shirts all share the same message: We enjoy our hometown, with all its quirks, and we warmly invite you to do the same.
Today, tip your mug to enjoying what makes your place … your place. How can your business or organization help celebrate your uniqueness? For Gates, the answer comes in material like soft cotton. To you, it could be branding or a new logo or something you haven't even thought of yet. Contact our team at SJC Marketing today and let's chat about it.