SJC BLOG
---
Monday Morning Coffee With the Tiger's Den Bookstore and Bar
---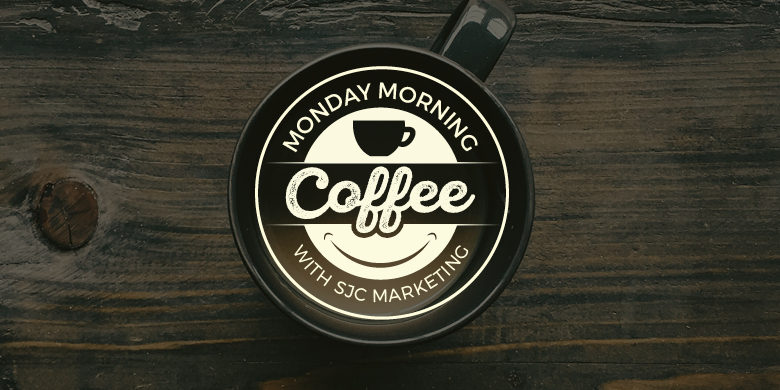 It's a bookstore. It's a bar. It's a community center … it's part of downtown growth and renovation. Meet The Tiger's Den, a popular day or evening gathering place in St. Joseph, Mo. And if you've met The Tiger's Den before, get to know it again.
Known by its aqua-painted decorative trim, The Tiger's Den stands out from the streetscape and showcases an eclectic, inviting mix that makes readers (and non-readers) feel right at home. Think of it as a Cheers-type establishment, but also super popular with board gamers and book nerds.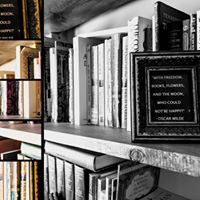 Owner Brian Myers seemed to know exactly what he had in mind when he brought the space to life. Rustic wood shelves are adorned with old maps and interesting items, creating an intriguing space for rows and rows of books. Visitors can donate books to The Tiger's Den, but Brian and his team are also quite skilled at locating popular gently used titles. From politics to history and romance, to biographies and modern literature, the library setting is special because you don't have to be quiet. You can loiter as long as you like during business hours. And you can enjoy a soda, or something stronger, from the custom menu.
Drinks like the Steinbeck, the Fitzgerald and the Bees Knees are sure to bring a smile and start a conversation. Special events like wine tastings, trivia nights and costume themed nights are inviting to both locals and newbies – as are the strategically placed conversation areas that lend a coffee-shop coziness. (Think vintage furniture and a homemade fireplace.)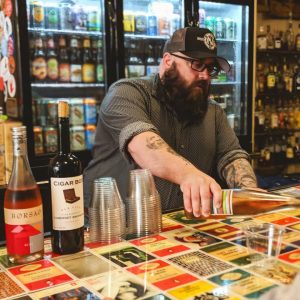 With a large and active Facebook following nearing 3,000, The Tiger's Den serves as a community voice on issues and opportunities. The establishment is a welcoming stop, both pre- and post-event, for many special events across downtown and historic neighborhood happenings. It's a hot spot for almost every arts and theater event, as well as the First Saturdays events that happen each month to showcase downtown St. Joseph business and culture. Groups meet at The Tiger's Den, as do business associates. Rather than just a shout-out for their business, the owners use their social media platform to actively promote small businesses in St. Joseph, downtown revitalization, architecture, history and the things that make St. Joseph a great city.
And it works.

In this formula of casual, cozy and curious, Myers has something even more going on: It's the fourth C called community. When patrons arrive, he greets them by name and usually knows something about their work and their lives. When groups gather, they often join up together. During special events, the atmosphere is more like an extended family.
This kind of message is part of a formula that can't always be defined; it just happens with the right mix of setting, entrepreneurship and local interest. While the handcrafted beverages and unique mix of books is a key draw, it's the sense of community that keeps The Tiger's Den on the list of local favorites. Now that's one chapter in the story of local business that's both easy to admire and tough to emulate. Today, we lift our mugs to the continuing story of a unique local success.