SJC BLOG
---
Monday Morning Coffee and a New Year's Resolution That Stands a Chance
---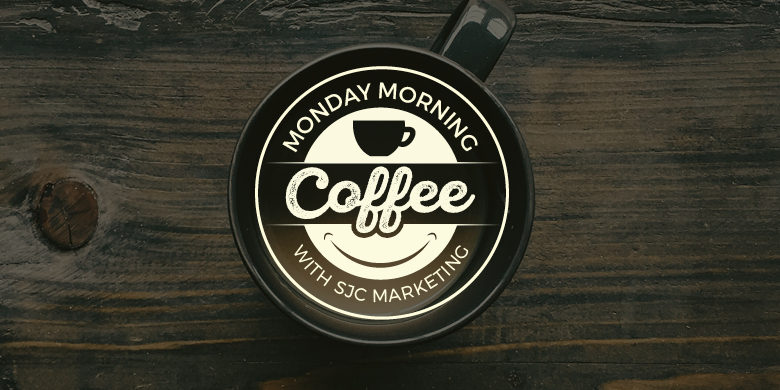 For many, January 1 is a blank slate, ready to be inscribed with life-changing words like Keto diet, retirement savings and, for the less-motivated, Netflix binge-watching plans. Hey, whatever you're working on, don't forget to expand your resolution list to your marketing plan.
If you're generally inclined to ignore fads and wait to see what sticks, this list is for you. There are a few marketing trends that you may have been waiting to go the way of the cabbage soup diet, but that turned out to have real staying power (unlike cabbage, it turns out):
Voice search: If you notice that more and more, you're hollering, "hey Google," rather than reaching for your smartphone, you're not alone. Voice search continues to be on the rise, and as digital assistants gain more traction as standard household appliances, you'll need to adjust your keyword strategies to accommodate the ways people search out loud, versus in a typed search box.
Video: People love visual content, and videos continue to be a popular way to consume information. For 2019, focus on getting more interactive with your videos and tighten up the details, such as including a call to action and making sure you've added closed captioning. Not only is it considerate of people that have audio challenges, but many Facebook videos are viewed sans sound.
Chatbots: 2019 might be a good year to improve the customer experience with ready chatbots that can answer standard questions and greet your website visitors. Conversing with a chatbot is more convenient for customers than sending an email or making a phone call, so think about implementing this technology.
Facebook and Instagram ads: Social media advertising is not a new trend, but because the tools surrounding Facebook and Instagram ads are so user-friendly, these platforms are surging ahead. You can target your audience with a high level of precision and easily make adjustments after you see how an ad is performing. If you haven't invested in advertising on these sites, this is the year.
Distribution: Of course, none of these trends will be effective for you if you don't have a strategic distribution plan. How are you getting content in front of your audience in 2019? Make sure you know where your target audience hangs out, when they tend to be there, and what formats of content they prefer.
Start 2019 out with a planning session with SJC Marketing. From full-service, comprehensive strategies to simply fine-tuning the plan you have in place, we can help you maximize your growth for next year. Contact us to get started.