Earlier this year, we shared with you about the Myers-Brigg personality profile exercise we went through with our team. Often, businesses will have their employees take tests like this and then never do anything with them or revisit them on a regular basis. We were determined not to let that happen, so here is how we've implemented them into a regular routine.
Made Them Visual
We did this in two ways: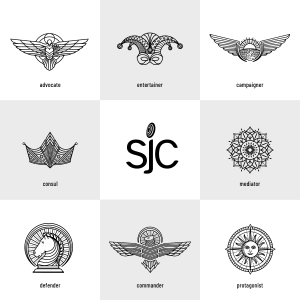 Our designer took it upon himself to create custom icons that represented each personality in a unique way. You could see the connection each personality profile made with their icons when they were presented to the team.
We created documents highlighting some of the strengths and challenges of each profile along with some things to keep in mind when working with that personality in the workplace. These went up in our breakroom so that staff sees them often and can take a quick read to keep others' personality needs top of mind.
Integrated Them into Our Culture
We have gained so much understanding of our team through this exercise, so now, even in just the interview process, we require each employee or potential employee to take the 16Personalities test so we can know if they will be a good fit for the job and for our company culture.
Showcased Them
There's no need to keep the personalities of your team an internal exercise only. Have some fun with them! We have decided to do that by showcasing our profiles on social media through an Instagram campaign. We're giving a little background on each personality profile represented and then giving some air time to each employee and how their profile makes them tick. This helps our followers to know us more on a personal and authentic level and gives us a chance to show off the talent of our graphic designer (icons) and audio/video designer (gifs).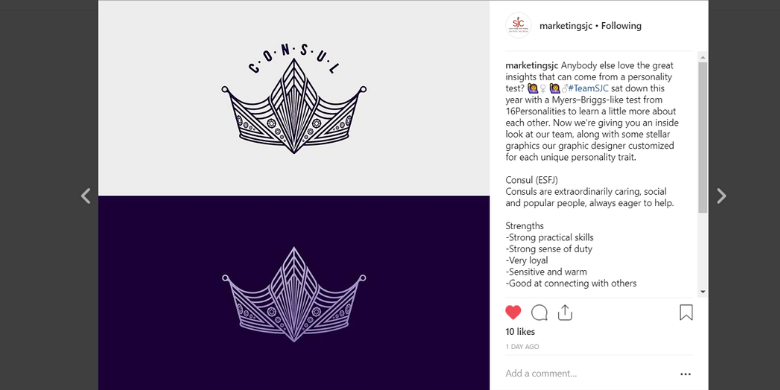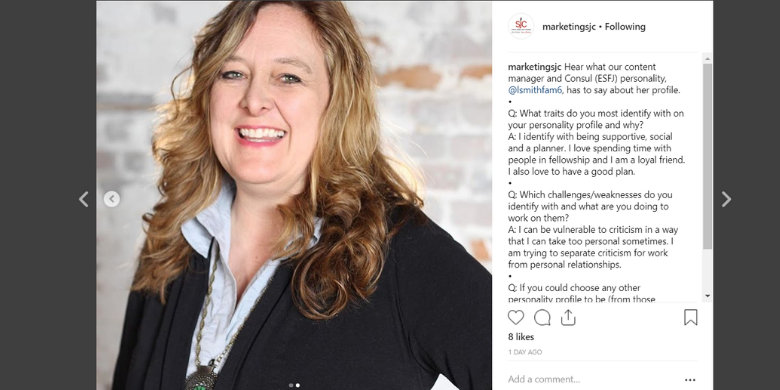 We highly encourage you to make knowing your employees a priority. It is so beneficial to understanding your team members, how they communicate and how they like to be communicated with, amongst so many other things. And then, don't let that information grow stagnant — take advantage of that content and do what we've done — write blogs, create social campaigns, design custom graphics … the opportunities are endless.
And if you need help on creating a marketing plan like the one we mentioned above, give us a call. We have some experience with that.