When a family business transitions to the next generation, it's not unusual for the new business owner to struggle to find a balance between keeping what has been built and improving it for the future. You won't see that problem at JR Heddell, CPA.
This full-service accounting firm was founded by John R. Heddell in 1984. John and his wife Cheryl, both certified public accountants (CPAs) worked side-by-side over the next four decades to create a business built on personal relationships and trusted tax advice. Many small businesses trusted their bookkeeping and accounting to the Heddells, allowing business owners to focus on the core functions of their business.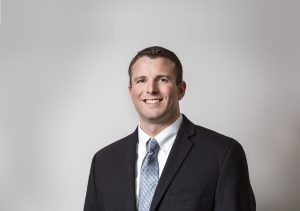 In 2017, John's youngest son, James. R. Heddell (Jay) purchased the business and took the helm, with John working alongside him through the transition and remaining a trusted advisor and consultant. Jay had pursued his CPA certification with the goal of eventually taking over the family business.
When Jay stepped into the leadership role, he had a clear vision for what he wanted: a company that would honor the legacy of the business his parents had built while embracing new tools and techniques for a solid future.
Jay contacted SJC Marketing to create a plan for executing that vision, and together they brainstormed potential strategies for moving forward. The first step Jay took was to change the name of the business to JR Heddell, CPA, which encompasses both father and son, who share their initials. Since John had built a company Jay was proud to take over, and because John would remain involved, Jay wanted a name that included them both.
The next step in the strategy involved building a new website that would serve both existing and potential clients. The website would communicate that while the founder of the business remained actively involved, Jay would be taking the lead to continue to serve clients with the same level of quality his father had provided.
Both the new name of the accounting firm and the new online presence were immediately embraced by clients, who are happy to transition to working with Jay. It doesn't hurt that Jay not only shares his profession and initials with his father, but also the ability to personally connect with people.
You can learn more about the strategies that SJC has put together for clients on our website. We'd also love to help you through a business transition, with a solid strategy that makes it come together seamlessly. Let's talk!