SJC BLOG
---
Monday Morning Coffee and Instagram Marketing Strategies
---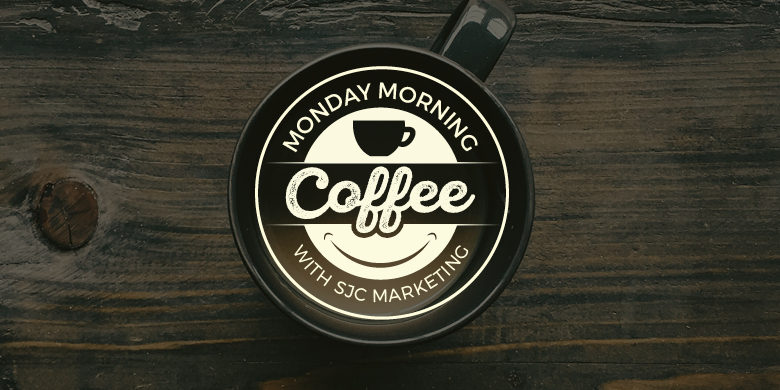 When we sat down with our Monday morning coffee to plan our summer Instagram marketing strategies, we started with three goals:
Share Kodak moments of the SJC Marketing team.
Show off more of our work.
Accomplish goals one and two within a cohesive campaign.
These goals weren't just whims. We're big believers in analytics and marketing strategy, so our goals were formed out of observations from analytics review.
From examining our own analytics, we'd noticed that Kodak moments received the strongest engagement of any theme or photo type we'd shared on Instagram. However, we also noticed the engagement tended to taper off in every case, rising again when a new campaign was introduced. When we explored the feeds of successful Instagrammers for content marketing inspiration, we saw distinctive themes in use, most often centering on a singular color or a cohesive color palette.
Our conclusion was that we needed a fresh mix of Kodak moments and stock content, with an added focus to the way we capture Kodak moments, looking for opportunities that fit a specific color scheme.
In addition to learning from Instabloggers, we also reviewed the feeds of fellow marketing teams and designers. One tactic we loved was the way they all showed off their work. Few people beyond our team and our clients' teams ever see the great logo designs we've crafted, so we decided to collaborate with our graphic designer to build a collection of Instagram marketing graphics that showcase a few of our favorites.
Knowing many content marketing tactics can work for one brand and fall flat for another, we opted to test the color palette theory in two, month-long campaigns — one based on SJC's red, black and white color palette, and another highlighting blue logos. By limiting this test to a month, we're able to adequately gather data for comparison with previous campaigns, while also leaving ourselves room to make a change if the marketing tactic doesn't prove successful with our unique audience.
Check out the final product of our "Reds" Instagram marketing campaign below, and check out the "Blues" content in SJC Marketing's Instagram feed which started on the Fourth of July.