We know we make it look easy to churn out one creative marketing campaign after another, but that's only because each of us takes time to explore the subsets of marketing with which we're not as familiar, as well as to follow influencers in our respective vein for fresh inspiration. We've made it a habit to share these influencers with each other regularly, and today we want to share a few with you. So grab your Monday Morning Coffee and get ready to be flooded with some great graphic design inspiration.
Rachel Ryle: We're confident Rachel's clever and colorful illustrations will draw the same chorus of oohs and ahhs from your team that they did from ours. She takes her art to the next level by turning it into 15-second stop motion animations. If you do nothing else, go check out her #NationalCoffeeDay Instagram post.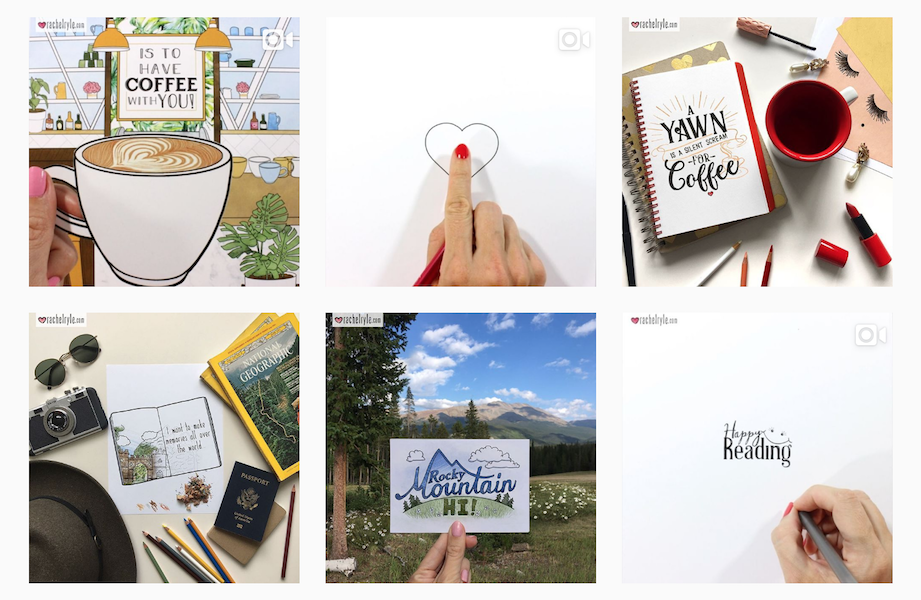 Steve Wolf: Steve's work is a great example of how a design philosophy of simplicity yields sophisticated visuals. No matter the size of the brand, Steve's graphic designs are built strategically with a timeless quality. Are you as in love with the kettlebell bee mark he created for The Hive Holistic Fitness as we are?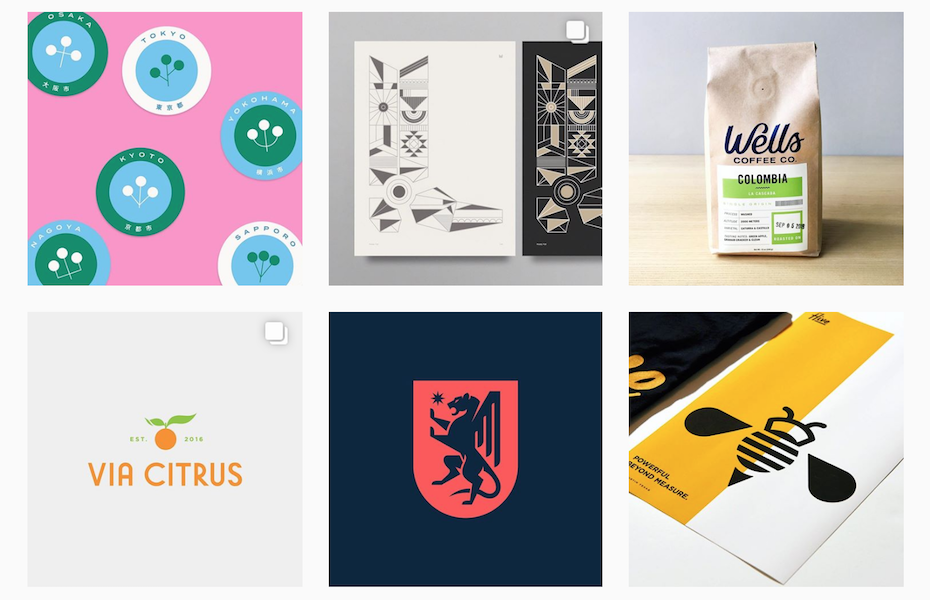 Tad Carpenter: We promise we're not biased just because Tad is a fellow Missouri-based graphic designer. Tad's work displays not only the clarity of a graphic designer's perspective, but also the great artfulness of an illustrator. While much of his work is produced for the restaurant and food industry (is his whimsical design for The Little Chef not amazing?!), you can also find his colorful illustrations in over 20 children's books.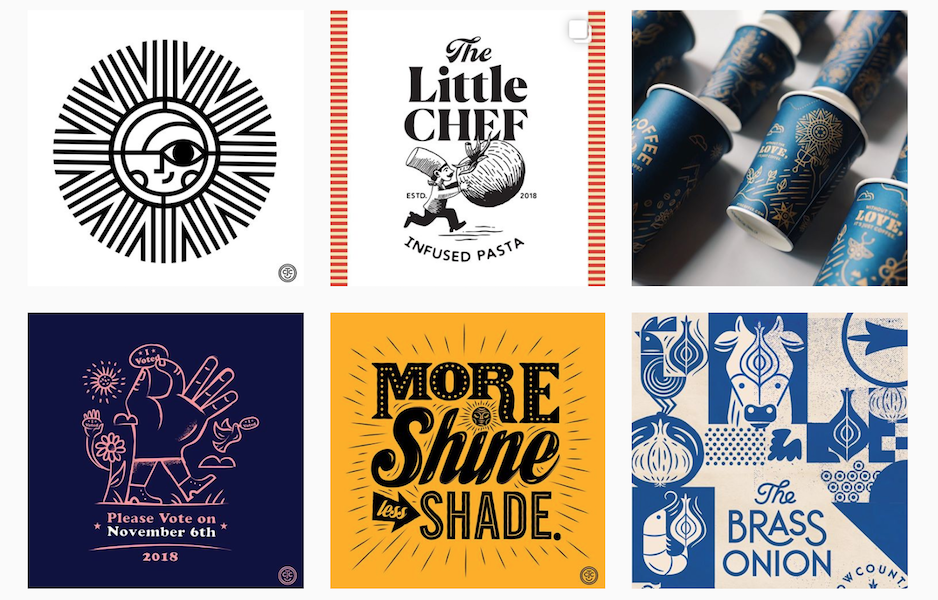 Dana Tanamachi: We have several fans of lettering on our team, so Dana's artistic work really resonates with us. Our favorite graphic designs from her boutique design studio are the illustrations she has crafted for Crossway's ESV Illuminated Bible. Take a second to browse through the book opener illustrations she's shared on her Instagram and notice both the continuity and uniqueness she's given to each.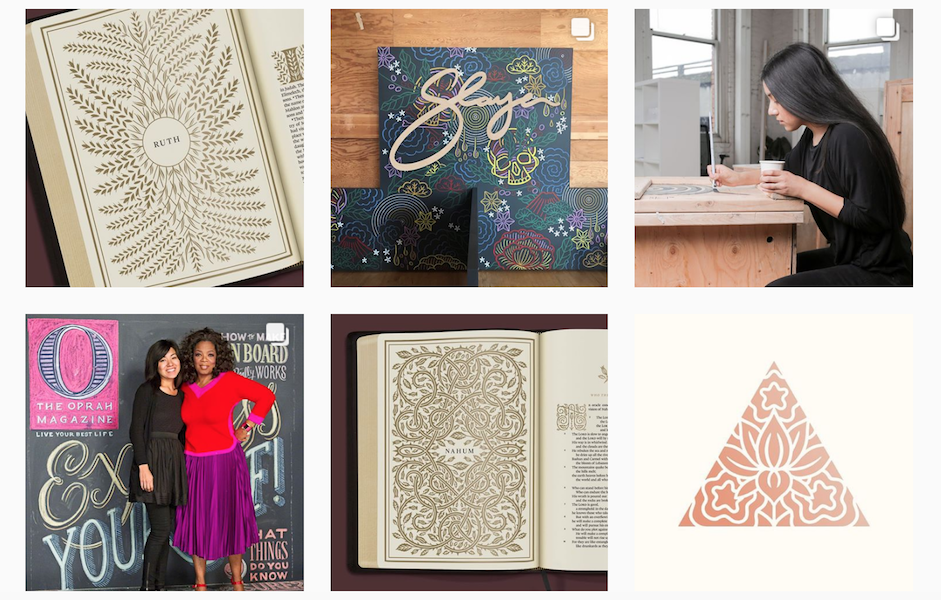 Eddie Lobanovskiy: Founder of Unfold, Eddie's graphic designs are geared more toward branding, websites and apps. His colorful, creative thinking yields powerful logo designs and illustrations. It's easy to see how his art style and color choices are distinctly different than the designers above, yet captivating just the same.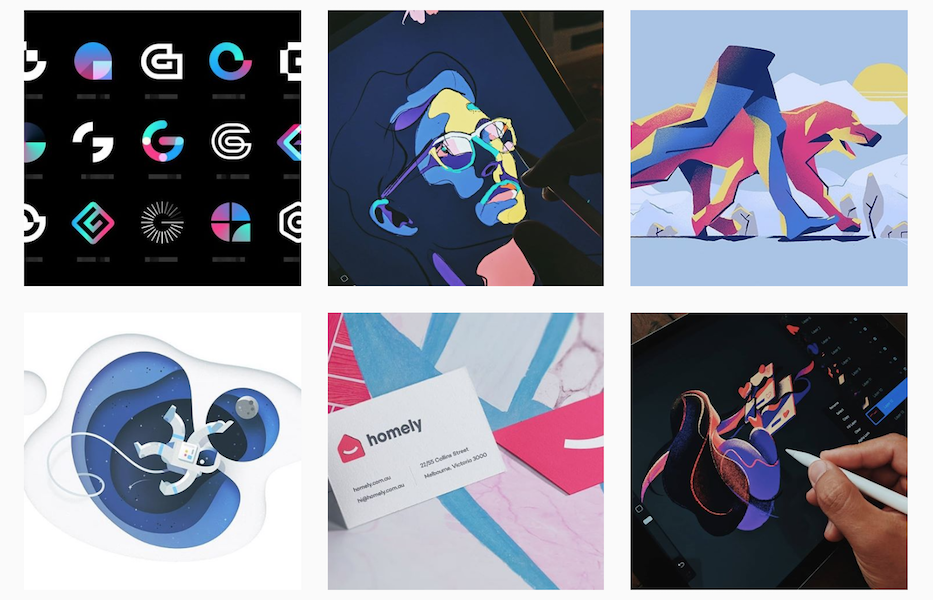 You can see that great graphic design comes in many different styles and colors, yet has a few core elements in common. There's a certain consistency across each designer's work, and no matter how simplistic or complex, the strategy and color choice behind each design combine for a sophisticated product.
We don't blame you if this gets your creative juices flowing and has you wondering what a graphic designer could do with your brand. Contact us and we'll chat about the ways our design work will elevate your business's communications.