SJC BLOG
---
Monday Morning Coffee Featuring the Serial Complainer Strikes Again
---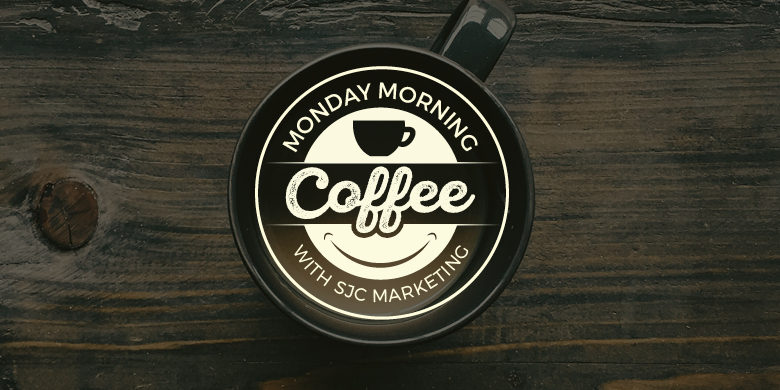 Do you have a serial complainer who takes to Facebook every time they interact with your company? You may suspect that this is a customer who's actively looking for an opportunity to complain and you live in fear of encountering yet another of their scathing posts. Like all serial complainers, they leave a calling card. Well, ok, they post with their name, but you still recognize that every post has a telling clue … the ominous frowny face emoji at the end.
You don't have to live in fear of customers looking for a way to rat you out on social media. You might be tempted to solve it by simply disengaging from platforms like LinkedIn or Twitter, but that's not an effective way to stop criticism; it simply stops your ability to handle it. What can you do?
Be on the alert. Not all complaints will be conveniently posted on your page. Some of them may occur on pages beyond your social boundaries, so consider investing in a solution like HootSuite which will alert you to mentions of your brand on social media.
Read the post twice. You know that feeling: your face gets hot, you've suddenly found it hard to swallow and your heart is pounding. It's easy to see a negative post and rush to take the information in with one big gulp. Give yourself just a moment to read it again and to take a deep breath before you even consider responding.
Listen and respond. And, you know … be human. Companies often make the mistake of allowing bots or even socially challenged employees handle complaints with a canned response. This is a mistake. Remember that you are interacting with a human so you want to act like a human yourself. Respond with a simple "I'm sorry you've had a negative experience. I'd like to know more so we can help solve the problem."
Be prompt. Nothing says "talk to the virtual hand" like a delayed response to a complaint on social media. A complaint (or any post, really) should receive a response within an hour, even if you need more time to resolve the situation. Respond with a simple, "I need to look into this a little more, but we are definitely concerned about this situation and would like to resolve it satisfactorily for you."
Take it offline. Many situations will be too complex to solve in the comments section. You don't want to do this every time, because your audience might read it as you avoiding the conversation. If you're straightforward in how you handle things, it makes sense to take the more challenging complaints to email or a phone call.
Know when it's time to bail. If you keep seeing the same name on your page, nitpicking your product for failing to produce benefits you've never promised, it may be time to go dark on them. There's a lot of risk to weigh here, but you also could spend a lot of time trying to make a customer happy that will never agree to be happy.
Managing social media can take up a lot of time and resources. That's why SJC Marketing offers comprehensive social media management, so you can focus on your core business. Contact us for more information.