Personalization Is Key to Marketing Success in 2018
You know that personalization is important in your marketing strategy, but knowing it's important and knowing how to do it are two distinctly different things. For instance, adding a name to a form letter or email might have counted as personalization a few years ago, but not in today's highly-personalized marketing environment.
The ability to collect far more in terms of customer data and behaviors means that customers are enjoying marketing that seems tailored exactly for their preferences. In many cases, companies are able to predict a customer's behavior and advertise products to them before they even know they want them.
Personalization means cultivating a situation in which customers are immersed in a brand experience, where not only are you loyal to your customers, but they are also loyal to you.
Here's how to get started:
Get the operational functions in place. Personalization in your marketing strategy will be a mix of art and science, but you'll need to get the science nailed down first.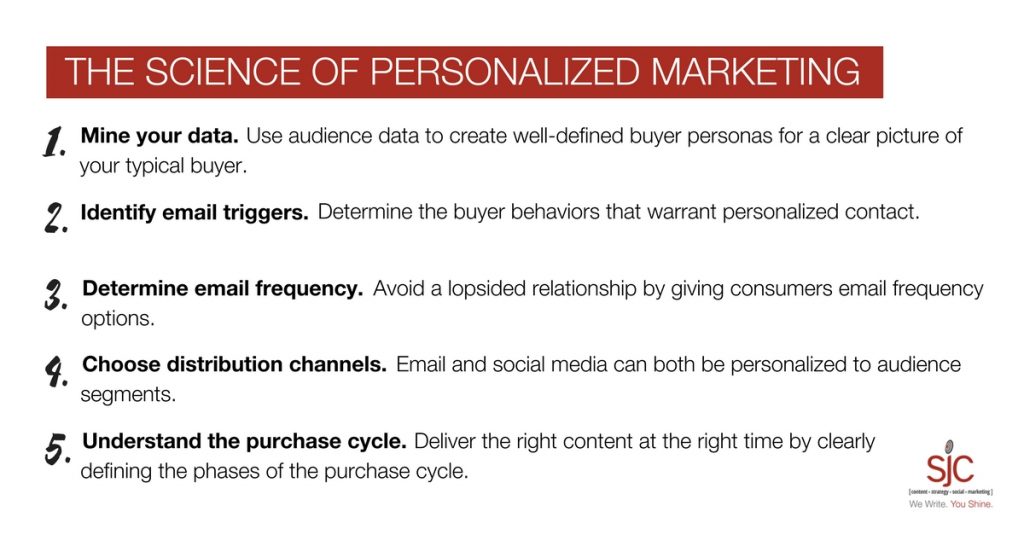 Mine your data. You have access to more information than ever about your customers, from simple demographics to the types of content they consume on social media. Use Google Analytics, as well as the analytics tools on social media, to build a better understanding of your audience. From the results, create well-defined buyer personas that help you gain a clear picture of a typical buyer of your products or services.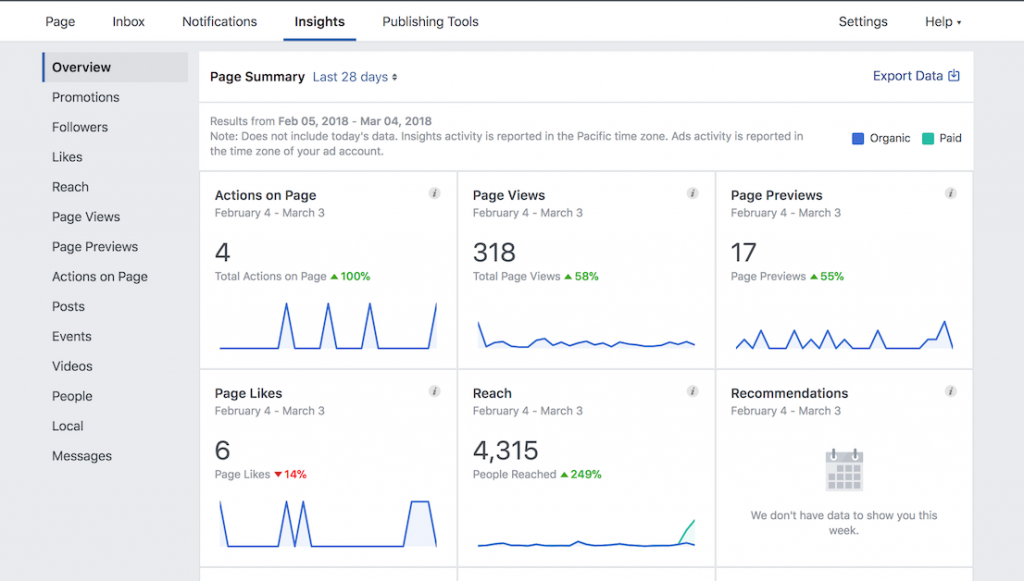 Determine what warrants contact. Certain behaviors will trigger a personalized email, such as a visitor who puts some items in a shopping cart and then never checks out. You may want to send a follow-up email in that situation. Setting up automated emails offers a great level of personalization, as long as a visitor doesn't receive a series of emails that drive them crazy ("Welcome to our site!" quickly followed by "We see you liked our Sailor Sweater" then "Don't forget to finish your purchase!" all in a 30-minute window).
Decide how often you'll reach out. This is an important step. If you have a customer that purchases from you twice a year, but you send them emails on a daily basis, you can expect that they'll be irritated. You need to establish a relationship that's not lopsided in communication, and, ideally, give your customers the ability to choose preferences for their email frequency.
Determine which channels you'll use. It's not all about email. While email is pretty easy to automate, social media also offers a lot of tools for publishing content for segments of your target audience. Think about not only the customers that hang out on each platform, but also the time of day that they are there, and the kind of material they tend to consume.
Understand the customer's purchase cycle. Clearly defining the phases that your customers go through on their way to a purchase will help you deliver the right content at the right time. For instance, you don't want to send email content that's designed for answering in-depth questions about your product to someone who's in the early browsing phase. Personalization is not just about customer demographics, but also about their progression to a purchase.
Personalize your content. Once you have the framework of your personalized marketing strategy planned, it's good to focus on creating high-quality content full of personalization. Go back to your buyer personas to consider how to create valuable content: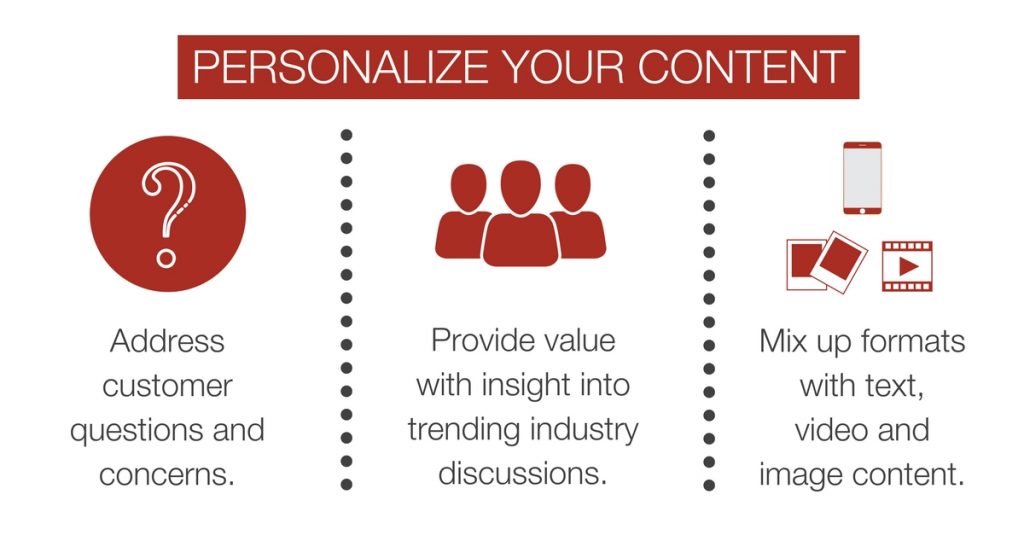 What kinds of problems does this buyer have? It's important to think in terms of problems your product or service can solve, rather than talking about the features of what you're selling.
Inform, don't sell. Content should never be a sales pitch. You should provide value in terms of expertise, problem-solving or insight into a trending discussion in your industry.
Mix up the formats. Text-based content is just one aspect of your content strategy. You should be mixing it up with video, immersive content, images and user-generated content. Video is a particularly good way to foster personalization, because a behind-the-scenes look at your company, for instance, enhances the brand experience and can improve customer loyalty.
Cultivate engaging conversation. Part of an effective marketing strategy is finding ways to connect personally with your target audience. One of the factors in Facebook's new algorithm is engagement. This doesn't count activities where you post something and say "comment below" or "click to share," but instead refers to true conversations where you post an intriguing comment or video and your audience organically reacts to it.
As you can see, there's both an exacting nature and a creative aspect of personalization in a successful marketing strategy. You can set up all the right formulas for personalized emails and posts, but if you're not taking time to connect with people, you won't see the results you are looking for.
To get started on a personalization strategy for 2018, make an appointment to meet with our team at SJC Marketing. With a full social media team, content writers and creative marketing specialists, we have both the precision and the finesse to create a successful strategy for you.