SJC BLOG
---
Marketing for Nonprofits on Social Media
---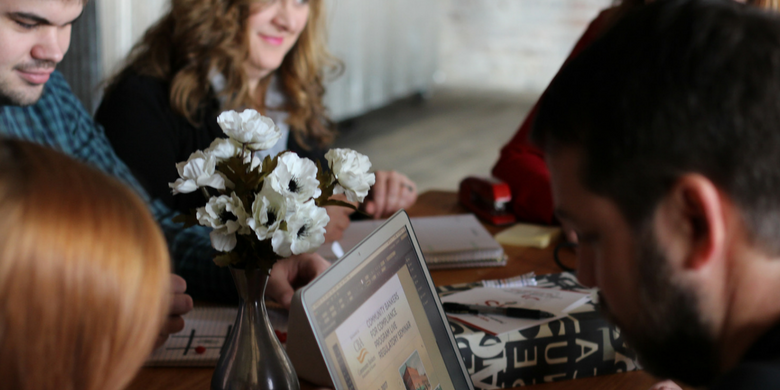 Implementing the Right Marketing Strategy For Your Nonprofit
Nonprofits are often caught between needing to get the word out about their cause and adhering to a principle of keeping as much money going directly to the cause as possible. It's a tricky balance, because the more awareness is raised, the more support the cause will receive. Marketing for nonprofits means getting the most return on your investment by spending resources strategically.
There are several areas where you might best use your resources to get the word out about your cause, but social media may be one of the best on a small budget. Here are a few important key things to know in developing a social media strategy for your nonprofit:
You can accomplish many of your goals on social media. There are a lot of facets to marketing when you're a nonprofit, but many of them can be tackled through a savvy social media plan. Use your social media platforms to:
Communicate with your loyal volunteers and donors
Get the word out about your programs and services
Push your transparency initiatives
Advocate for your nonprofit and its causes
Know where your audience hangs out. Facebook is the most popular channel for nonprofits, followed by Twitter and LinkedIn, but it's important to know where your potential volunteers and donors are most likely to be spending time.
Social media makes a good partner for other channels. A study from the University of San Francisco's Online Master of Public Administration degree program showed that the best ways to contact potential donors are through email and face-to-face meetings or events. Social media provides some opportunities to invite your donors to engage with you through email or events by giving you an initial touchpoint. Offer an incentive for your audience to share their email address or use social media to promote your upcoming face-to-face events.
Social media provides marketing for nonprofits without a big investment.  If you're a small or mid-size nonprofit, social media is a great way to draw attention to your cause without spending a lot of money. You may want to engage in some paid advertising, but if you're really scraping your marketing dollars together, then try the budget approach:
Produce content that adds value to your audience, with topics that address a trending topic or answer a question.
Once you've got something great, reformat it and post it again. And again.
Get creative. Most of your posts might be rather straightforward, but mixing it up a bit with some humor or edginess might grab a segment of the audience that you're not currently reaching.
Using social media in marketing for nonprofits doesn't have to cost a fortune. Talk with SJC Marketing to learn more about how social media can be used to mobilize awareness and fundraising efforts for your nonprofit.