Build a More Engaging Content Marketing Strategy
It's time to get to work on your image. Okay, not your image, exactly, but your images. If you're a wordsmith with a great blog, or you can consistently crank out a long stream of catchy tweets, you may feel comfortable camping out in the land of text for content marketing. The problem is that your audience may be missing all of your great content because their eyes are in search of something more.
Visual content is becoming more important as marketers begin to respond to some pretty compelling research on how content is received on social media and elsewhere:
Content with images receives 94% more views in total when compared to text-only articles.
Consumers are highly visual, with approximately 65% of people being visual learners.
People remember 10% of what they hear, 20% of what they read and 80% of what they see and do.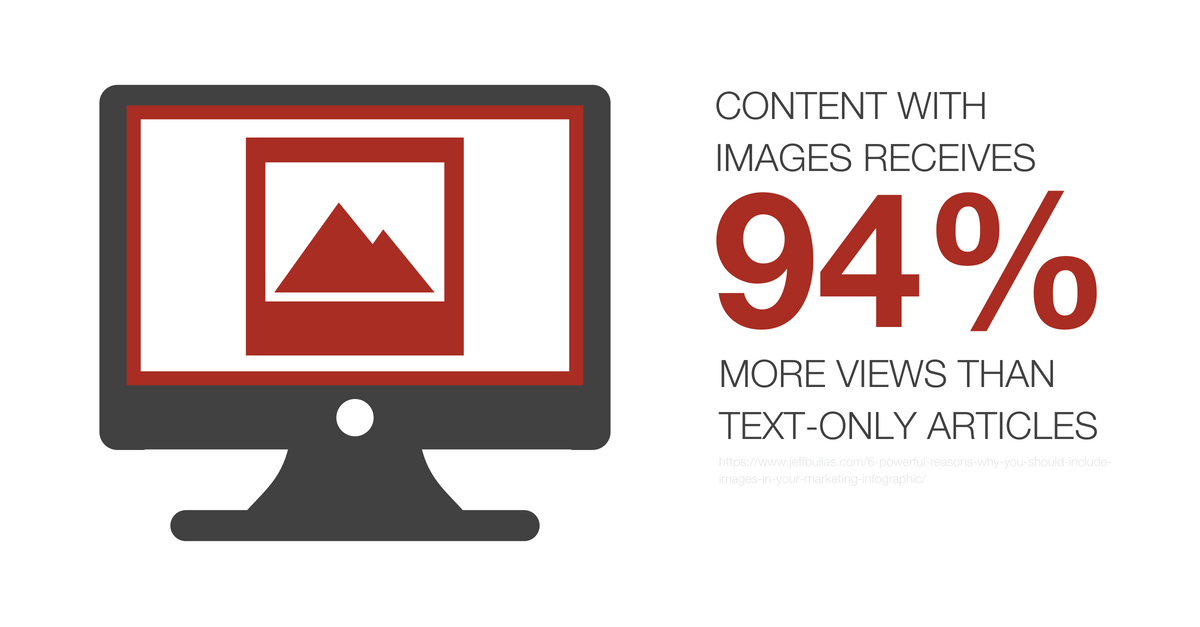 This doesn't mean you should abandon great text; it simply means that your marketing strategy will be more effective when you incorporate visuals into your content, whether it's an e-book, white paper or a string of social media posts.
There are a lot of ways to include visual content, through pictures, infographics, videos or interactive content, so get creative. Here are some ways to get started:
Images: Try illustrating your text points with some images. Stock images often work great when you're getting started, but you'll likely want to branch out to more original, creative images. Generally, consumers know a stock image when they see one, and you'll want to lend some authenticity to your content marketing, so get comfortable with your smartphone and snap some photos to go with your text.
Videos: Video marketing is exploding over social media, particularly live video. It works great for topics like introducing a new product or service or demonstrating some of the features of a product. You can also use it to do a behind-the-scenes tour of your company headquarters or to show off a new branch location. Customer testimonials are also a powerful topic for a video.
Don't be intimidated by the prospect of beginning a video campaign in your content marketing strategy. All you need is a smartphone, a small tripod and some editing software to get started. Enlist one of your more extroverted staff members to do a run-through and you may be surprised how easy it is to produce a short video.
Just like with your images, authenticity is important. While you want to be professional, don't get hung up on making a perfect video. Your audience will appreciate seeing the "real" you.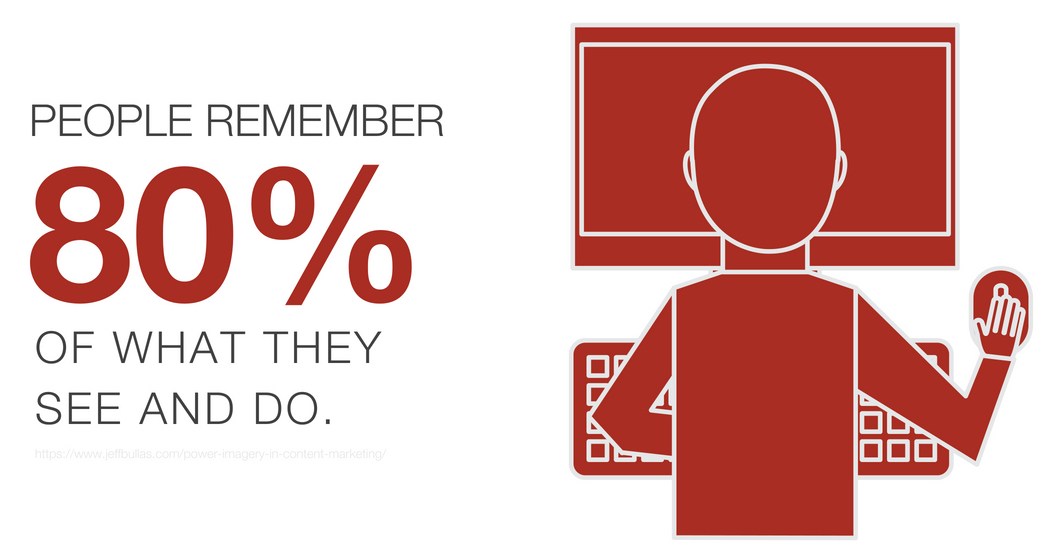 Infographics: The darling of bloggers, infographics are easy to share, easy to write about and pleasing for consumption. You can pack a ton of statistics and tips into an infographic, creating a valuable, digestible piece of content for your audience to use and pass along to others.
When getting started on your first infographic, consider using a popular blog post or white paper as a launch point and create an infographic that visually demonstrates key points. Enlist the help of a designer, who can choose colors and design elements that make your content pop.
When you post your infographic on social media, do so with a thumbnail image that links to your full site. That way you'll bypass any social media restrictions and bring more traffic to your website.
Memes: Who doesn't love the precise sting of a snarky meme? This is a great opportunity to show off your company's fun side or use an industry inside joke to encourage your audience to identify with your brand.
A few years ago, it may have seemed crazy that a visual content form favored by bored college students would be a legitimate marketing technique, but go ahead and use it. Memes are fun, incorporate a nuanced approach to your content marketing and they provide a way to zero in on an idea.
Screenshots: Compared to a meme or a live video, screenshots may not seem as exciting, but they have their place in a balanced marketing strategy. When you're writing an explainer blog or discussing specific features in a white paper, the screenshot demonstrating where a button is located or how a finished project should look can be useful.
You can also use screenshots to show off a positive customer review from an industry site or to showcase a social media post on your website.
Include a call to action. Including visual elements in your content marketing strategy not only engages more of your audience and engages them more fully, but it also gives you the opportunity to make an emotional connection in a more developed way than you can with a text-only-based content strategy. Take advantage of this connection by always including a call to action in your video or infographic.
Keep cross-channel marketing in mind. When you're creating a visual content piece, be sure that it is shareable across all marketing formats and platforms. You may have a great image, but if only 20% of it is visible on a phone screen, you're missing part of your audience.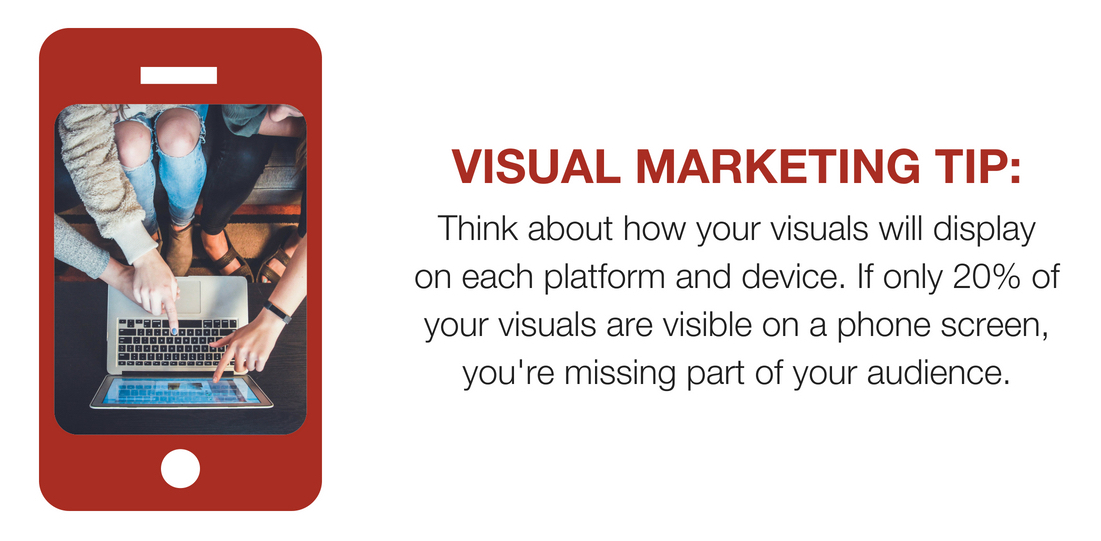 Think about how it's consumed. Keep load times in mind, no matter what kind of visual content you're including in your marketing strategy. Content should also be snackable, with short videos that leave your audience wanting more and visuals that intrigue them, leading to a visit to your website.
Ready to get started on incorporating visual content? Make an appointment with the SJC Marketing team, where we love talking images, video and memes. Whether you want to find out how to produce a behind-the-scenes video of your company or it's time to design a compelling infographic, we'll have a lot of fun designing it together.