Likes on Facebook Aren't Enough to Drive Facebook Marketing ROI
It turns out that likes on your Facebook company page may not do everything you think they will. Likes will make you feel pretty likeable (and you are, of course), but they're simply not enough to build a Facebook marketing campaign that drives true ROI. The dual goals of having a page and getting people to like it are good but won't do enough to build brand awareness or contribute to growth.
You need a solid strategy to build brand awareness and engage your target audience. Take a look at four ways you can get beyond Facebook likes and begin building a presence on social media that feeds your growth objectives:
Update your page. Let's start here, because if you've been skating for a while on Facebook, your page is probably a little outdated. It may also lack your vibrant company personality, and it's key that you establish your voice and tone on your social media accounts. Look at logos and color schemes, and even consider how you'll post pictures and videos. A consistent feel and look to everything you post is important for building brand awareness.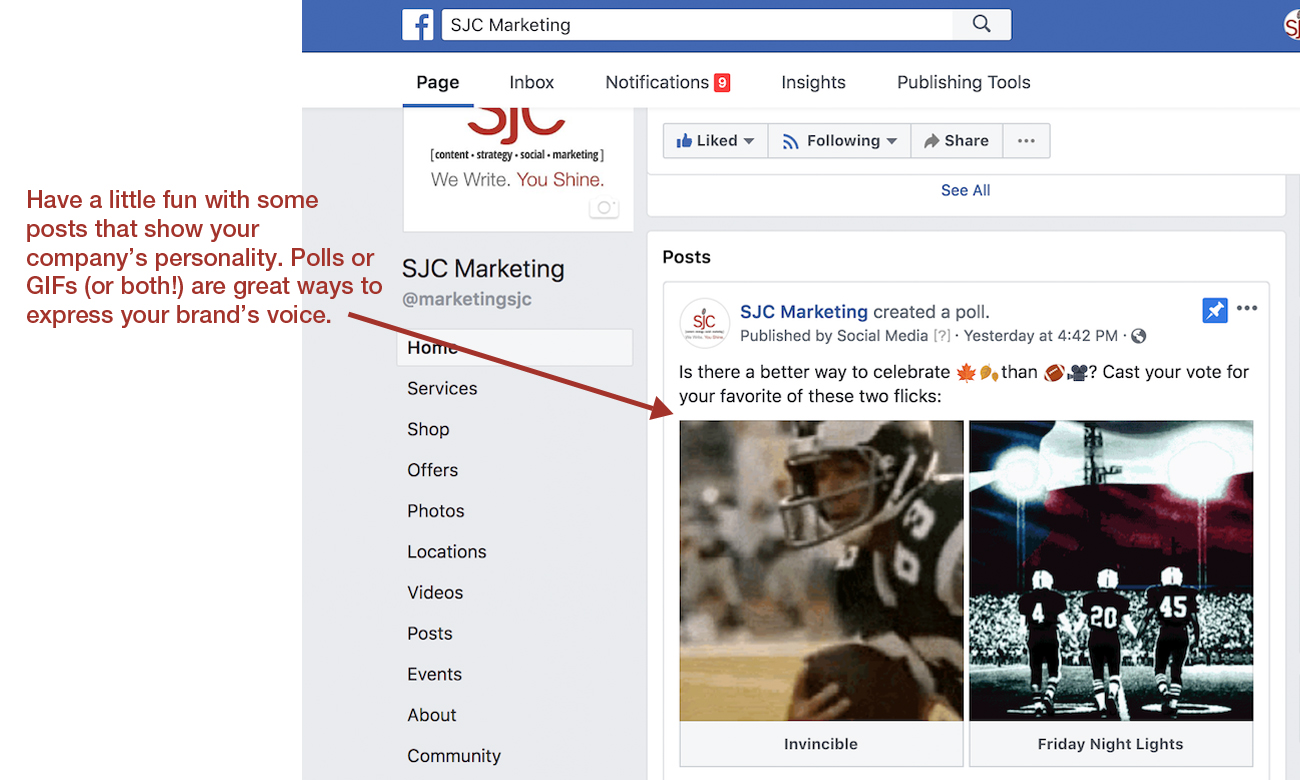 Incorporate some authenticity and personality into your page. Think about what makes your team special like bring-your-pet-to-work Thursday or your annual sledding event. Show off the fact that your company hires real people to do business with your audience (who are also real people, by the way).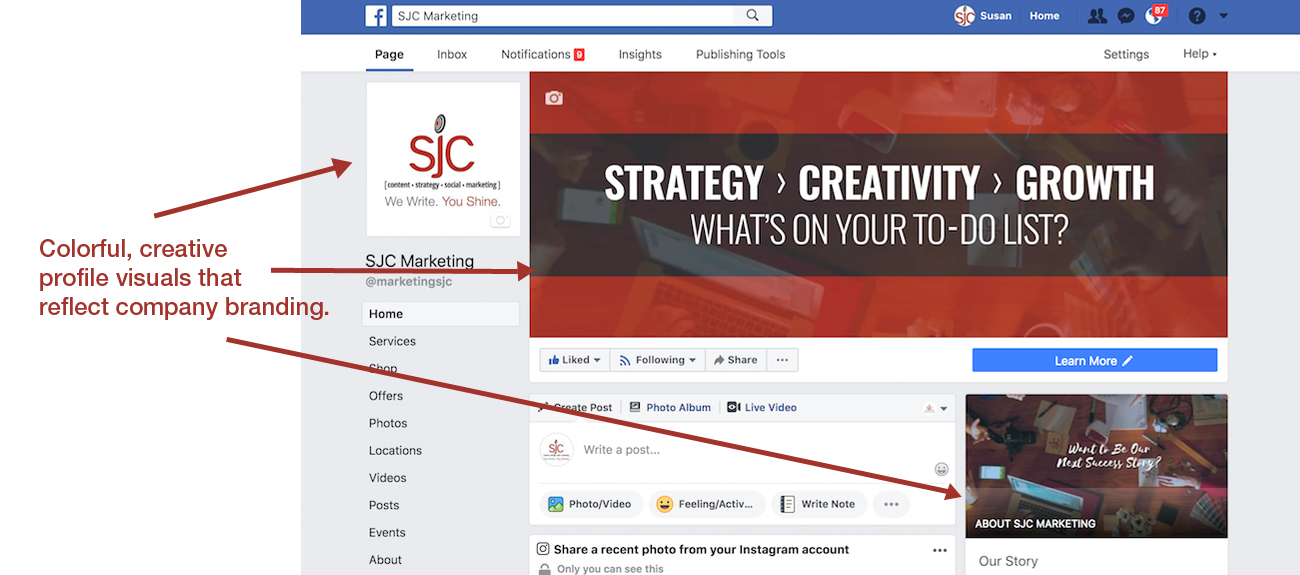 Spin that wheel, baby! Contests are a sure way to increase engagement and get people excited about your brand. They require little in the way of investment or planning, and you can easily put all your new followers in a drawing for one of your products or a gift card for a popular local eatery.
Tying in your contest with another local business is a great way to build brand awareness if you're a locally-focused company. It's a type of influencer marketing, because you're borrowing the cool sporty vibe from that local pub or sports complex that you want associated with your company, or whatever quality you're trying to tie to your brand (some, like hipster librarian or tired mom in dirty robe, may be harder to borrow).
Encourage a decision or at least nudge them along in the buying process. If you're new to Facebook or haven't taken a test drive in a while, there are some great features that can help turn audience engagement into customers. Try incorporating the "shop now" button into your posts or invite audiences to try a free sample or download a bit of your best content.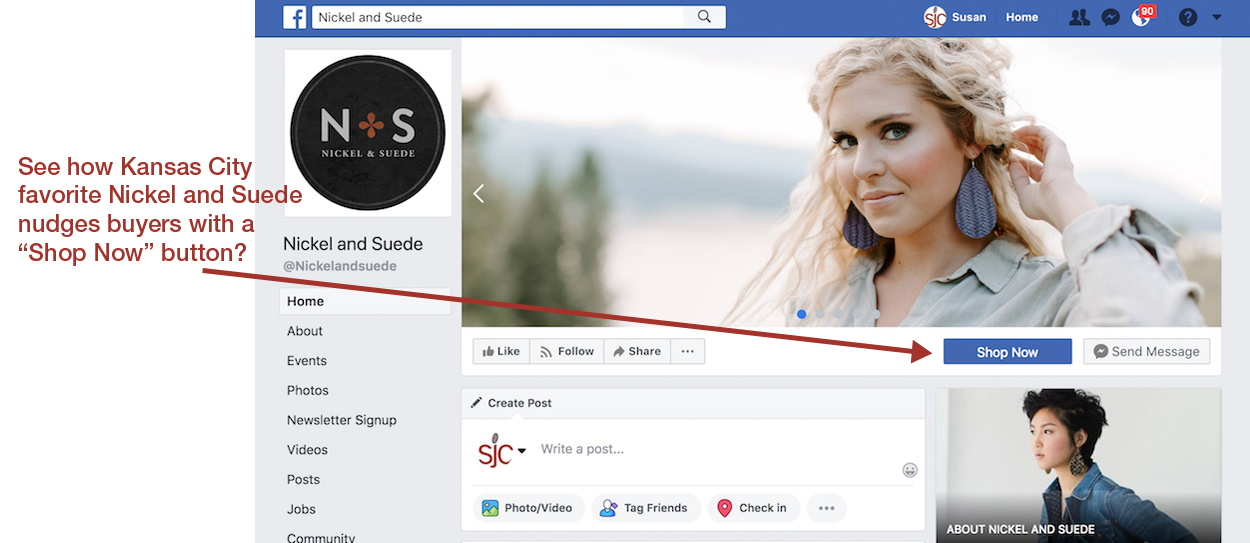 One of the tricky parts about Facebook marketing is that it can lead you down a bit of a rabbit hole. Just jump in and get digging, because you also need to be sure that the landing pages these buttons take your audiences to are ready for action. If you invite them to shop, make the shopping experience easy and user-friendly. Your landing pages should also be consistent with your branding and make it clear that prospective buyers have ended up where they intended.
Go for quality in your content, not quantity. Think about the last time you unfollowed a friend. Whether it was the sixth post in a single weekend about what they ate or one too many political posts, you were beyond tired of it.
Don't make this mistake in your Facebook marketing. Being a constant noise isn't the goal; the goal is to add value. Value-added content is not post after post of how great your product is; value-added content is solving problems or providing insight for your audience so that they see you as a problem-solver and an expert in your field. Let your customers talk about how great your product is and simply focus on being awesome at serving your customers with valuable information.

Make your content shareable (short, snackable content is best for Facebook); make it interesting and make it informative. Mix in different formats, such as infographics, videos and memes to break up your text.
If you haven't tried out video, this is a great way to boost brand awareness with a quick how-to video, behind-the-scenes look at your operations or a day-in-the-life of one of your team members. Many companies get intimidated by the assumed cost and time needed to make a video, but you really can get started with a smartphone and a small tripod.
If you need some help getting your social media strategy launched, or if Facebook marketing is something you'd rather we manage for you, contact us at SJC Marketing. We're out on social media every day, watching the trends and finding what works best for building your strategy on Facebook!