Updated February 16, 2021
The digital world has changed significantly over the past few years, but has your company kept up with the times? Using social media profiles like Facebook, Instagram, LinkedIn and Pinterest, to name a few, all play an important part in the evolution of ideas and the exchange of information; but have you made the step to leverage these social media sites for business growth?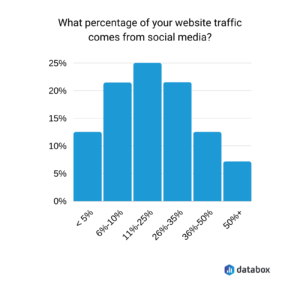 Most business owners turning a profit with new technology and social media would tell you that prioritizing social media marketing is a necessity in order to stay in business. Databox reports that 25% of businesses see as much as 25% of their website traffic driven by social media. With that in mind, you need to know exactly what to expect from each site and how your customers view them in connection with your business.
By understanding each social media site, you have clear visibility into what your customers see when they connect to your business via these channels. Make sure when you decide to start a company Facebook page or a LinkedIn account, you don't forget about your more "traditional" customers.
As much as we like to connect online, a segment of your market still uses the telephone or walks in the door, so don't ignore these channels (if you have a physical store front) and how you interact with your customers.
On the information superhighway (haven't read that reference in a while, have you?), consider smartphones, tablets, etc. and how each person uses them. Chances are, your customers use them to search for information, communicate, download entertainment and more. With that thought in mind, you need to make sure you create applications that are user friendly, relevant and include a call to action.
There are a few things you could do to help build your company a strong social media presence from the start:
Use social networks in order to connect with current and potential customers.
Leverage check-in services to help customers locate your stores and services.
Offer discounts through sites like Groupon or LivingSocial.
Make your company gets noticed on Google by encouraging Google reviews.
Utilize Yelp for additional SEO, as well as reviews.
And, one marketing rule (at least) carries weight throughout all technological innovations — understand your customer and how they find you to know best how to make that connection. It does require some learning (especially with the plethora of social media sites that exist) and adjustments on your part, but the pay-off of higher revenues will certainly be worth it in the end.
If you're not sure where to get started, SJC Marketing can help you get started. We'll show you how to use the power of content to make those important connections. For more information, contact us today.