The design of your logo and accompanying communications speaks volumes about your brand. You can use color combinations, angles and font styles to convey that your brand is trustworthy, fun, or cutting-edge. A lot of considerations must go into designing a logo and communications that consistently speak your brand message, and SJC Marketing's design team helps companies zero in on the perfect look.
Three projects recently designed by our SJC team demonstrate how the look of your logo and corresponding communications captures the values of your brand. A brochure for CBA of Kansas, business card design for Gail Goolsby and a fresh new logo for Midland Steel Company each demonstrate a unique way to communicate a brand's values and message.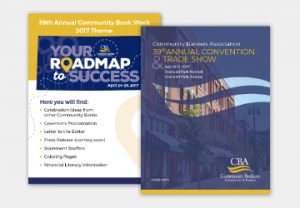 CBA of Kansas is an organization that exists for the support of community bankers in Kansas. Their Annual Trade Show and Convention offer a valuable opportunity for bankers to connect with fellow community bankers, access important resources and gain insight into new developments in the banking industry.
Gail Goolsby, MA, MEd, is a counselor and life coach encouraging her clients with a message of "Learn to Live Well." Her business cards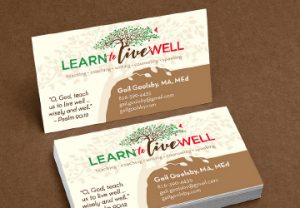 feature a thriving tree and a vibrant color scheme.
Finally, Midland Steel Company is a steel fabricator and erector company serving the Kansas City region. You can see the clean lines in their new logo that mirror the benefits of choosing steel construction: streamlined efficiency and strength.
In each of these designs, the logo of the client is clearly designated from the surrounding design and communicates a brand message. SJC's head of graphic design, Tony Barmann, says that when the team designs a logo or other communication, they strive to listen to the voice and needs of the client, then make sure the design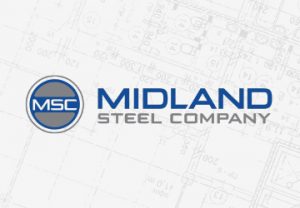 speaks in that same voice.
"Whether it's a website for a technology company or a brochure for a banking association, the design represents that brand to their target audience," says Tony. "We also always work to keep the design clean and use composition and white space well. Typography, photography and color are key areas in any design."
Your logo is more than just a pretty picture. Your design presents your brand in a way that it sticks in the mind of your target audience members for a long time to come.
Want to be our next success story? Talk with the SJC team and check out our list of design projects that we can provide for your brand.