At the corner of 22nd and Locust sits an unassuming warehouse. People drive by every day and most don't have any idea what's happening inside. But when you walk through the garage door your senses are overwhelmed. Loud music, Barbells banging and coaches shouting encouragement as athletes of all levels do their best to make it through their workout.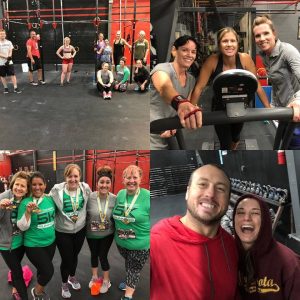 This is BFIT CrossFit.
The local box, what a gym is called in CrossFit lingo, was started in 2010 by Brad Durham along with partners. Durham says the original goal was to give local athletes in town a place to train but it has grown into a family-friendly business.
"It's a community inside the four walls," Durham says. "It's what I thought it could be."
If you don't know, CrossFit is exercise using constantly varied functional movements performed at high intensity. All CrossFit workouts are based on functional movements, and these movements reflect the best aspects of gymnastics, weightlifting, running, rowing and more.
BFIT is a place where people of all ages and physical ability gather to push themselves and each other.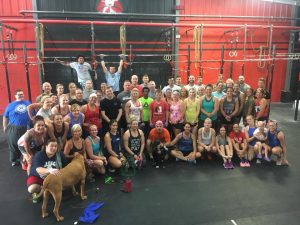 The WOD, or workout of the day, more CrossFit lingo, is different every day and there is always a coach on hand to help with technique. Every move is modifiable to a person's skill level. There are always goals to strive for whether it's to get your first pull up, a new personal record on a lift or competing in a CrossFit competition.
If you've ever thought about trying CrossFit know that the BFIT CrossFit is a friendly place where people come to get physically fit, but it's also a community where people develop relationships with others who enter the garage door of the warehouse on the corner.