The Steven L. Craig School of Business & Technology at Missouri Western State University offers programs for undergraduate and graduate students seeking a business education with a focus on faculty scholarship, professional exposure and interactions with key stakeholders in their anticipated fields. Programs are designed to balance engaging classroom learning with applied practical experiences.
Challenge
In the context where social media plays an important role in shaping the conversation and perception around college experiences, social media engagement was low on both Instagram and Twitter for The Craig School of Business & Technology.
Higher engagement rates were a key need as the school was in the process of launching an Online MBA program with a lofty goal of signing up 25 students by the Fall 2018 term.
In an effort to boost social media engagement and, in turn, increase enrollment numbers, The Craig School of Business & Technology turned to SJC Marketing for assistance.
Solution
We quickly identified the love language of college students everywhere: humor. Armed with GIFs and memes, we gave the school's social media content a light-hearted overhaul, using a funtone to better connect with students and relate to this unique segment of the population.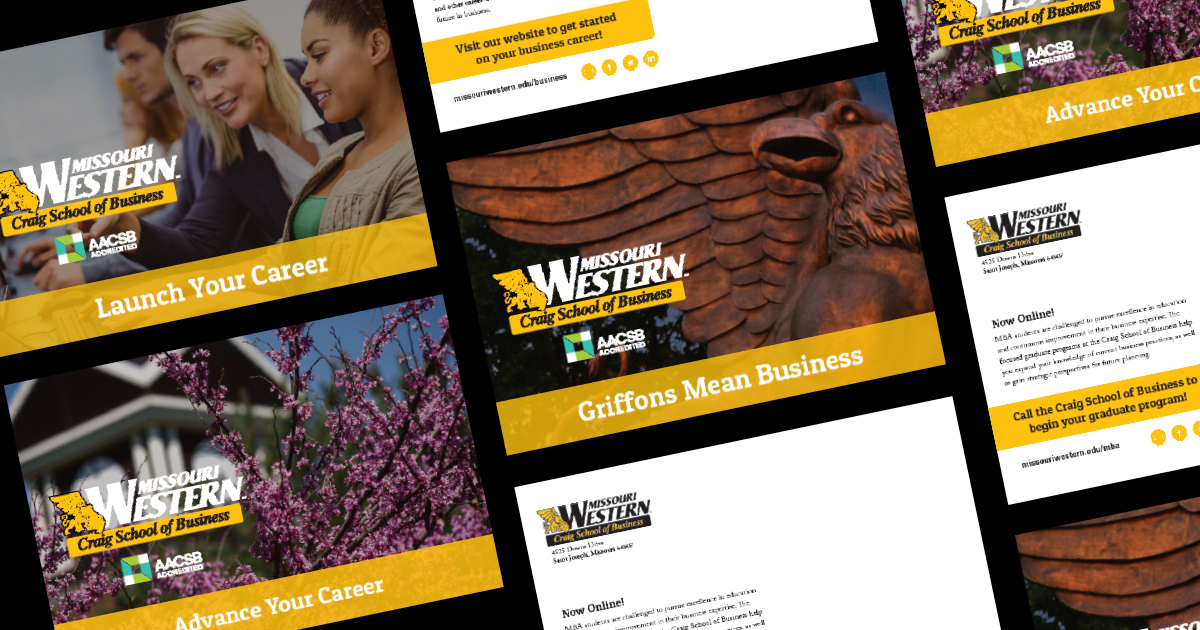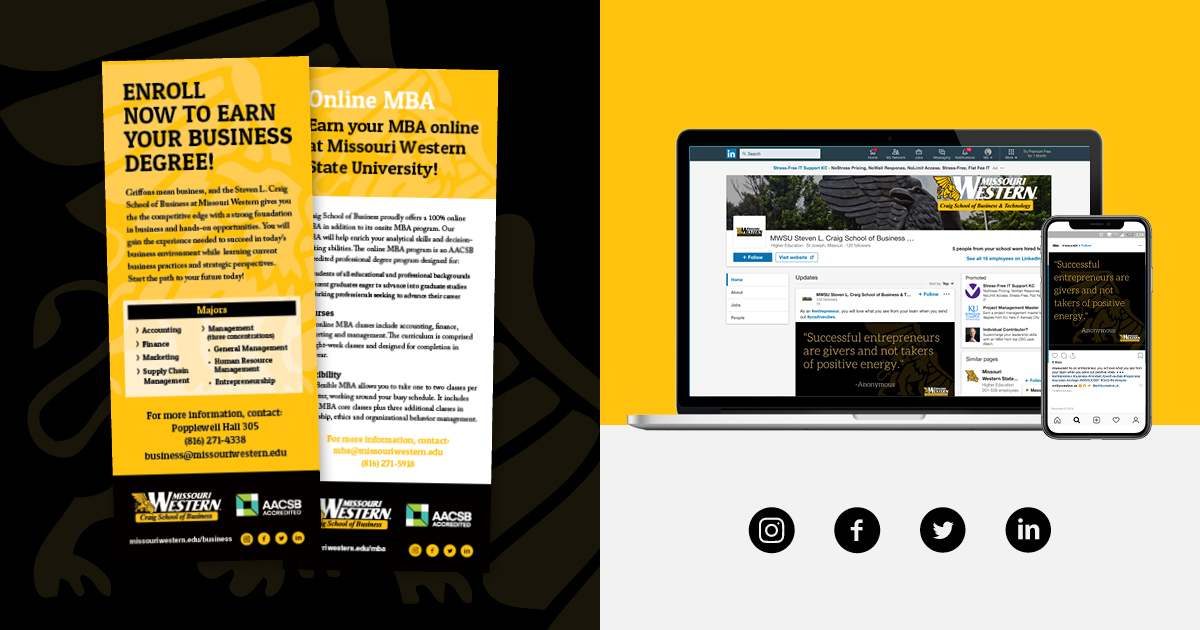 An in-depth marketing plan was created for the Online MBA program specifically targeting individuals that had expressed interest in this type of experience. A combination of digital techniques were applied, including marketing automation, digital ads (pay-per-click), social media ads on LinkedIn and Facebook and geofencing. We also used newspaper and radio to augment digital marketing strategies.
Our team accessed age-related data on social media accounts to create a marketing automation track. Students that showed interest in Missouri Western received automated messages about The Craig School of Business & Technology. In addition, we delivered content to high school sophomores, juniors and seniors, as well as current college students that may be contemplating a transfer from another university or a two-year community college. These students received social media messages and ads, as well as efforts aimed at increasing engagement.
Results
Twitter and Instagram results immediately confirmed the effectiveness of changing to a humorous voice on those platforms. Significant increases in engagement were seen for months. More importantly, those results led to the enrollment of 18 students in the Online MBA program when it was launched in the fall of 2018.
Through the strategy of targeting students in The Craig School's target market using age-appropriate social media as well as an email automation strategy, the undergraduate program also continues to grow.