SJC BLOG
---
The Crazy Important Details of Google Analytics
---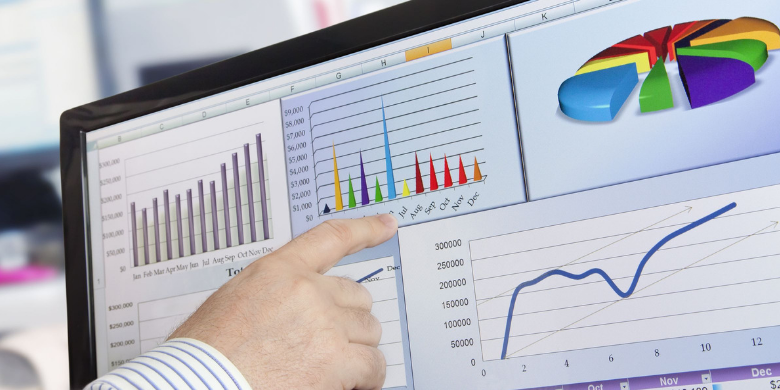 Prioritizing the Right Google Analytics Metrics
If the thought of sifting through the lost sock bin at home seems fun or if you suddenly relish the thought of prepping the paperwork for your tax return, you may love the thought of digging through your data on Google Analytics. But we're guessing Google Analytics isn't at the top of your list of fun activities.
You're not alone. Many people will do anything to avoid accessing Google Analytics. It's not just that the boring important details have sort of the same feeling as flossing (you know it's a good idea, but also easy to put off for another day). It's that you feel a bit overwhelmed at the sheer number of metrics available. Where do you start, and while you're at it, can someone please explain why this is so important again?
By the time you're through with this guide, you'll know why you need Google Analytics, and you'll know more about which areas you should be accessing regularly. You'll be so savvy that you may look forward to checking your metrics. ("Happy hour? No, thanks … Google Analytics IS my happy hour!")
The "Why" of Google Analytics
Google Analytics can tell you a lot of information about your company, and while it may offer more information than you could ever use, the key metrics hold valuable insights for your marketing plans. Consider these examples:
Google Analytics can help you correctly distribute your marketing dollars so that you're spending on the social media platforms that most effectively direct traffic to your website.
You can determine what time of day is most effective for sending your enewsletter.
You'll find out that your target market is younger than you thought, and you might want to tap your slang-heavy, pop culture specialist to write your social media posts.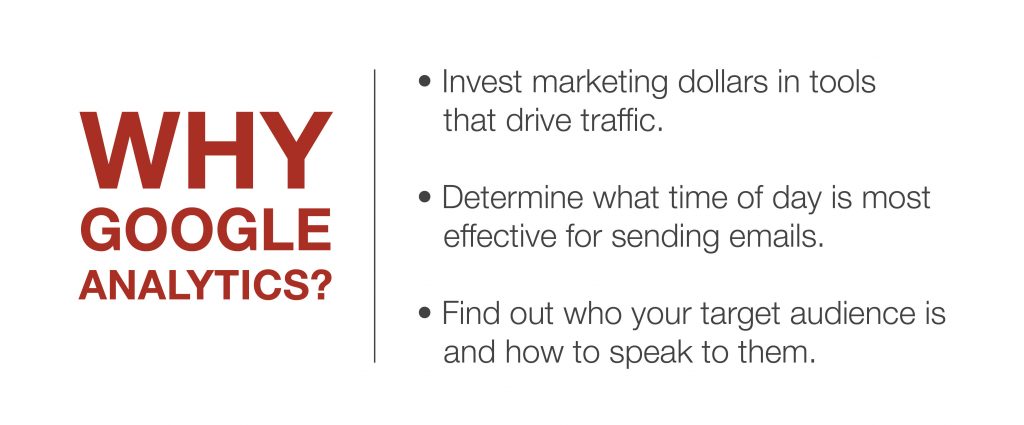 You'll also help ensure that your bottom line is benefiting from your marketing investment. When an executive wants to know whether the budget for digital marketing is a priority, you'll have the numbers to back up your commitment to this area of your marketing strategy. You'll be able to demonstrate the connection between your social marketing team's efforts and the growth in qualified leads that the sales team is turning into revenue.
Now, let's cut right to the chase and look at a few metrics you should be utilizing, so that you can find out what you need to tackle. Focus in on a few key areas:
Social media: You'll want to find out which social media sites are leading visitors to your website. If you go into Acquisition on the menu, then choose Social and then Network Referrals, you'll see a ranking of social media platforms and how many visitors they are sending your way.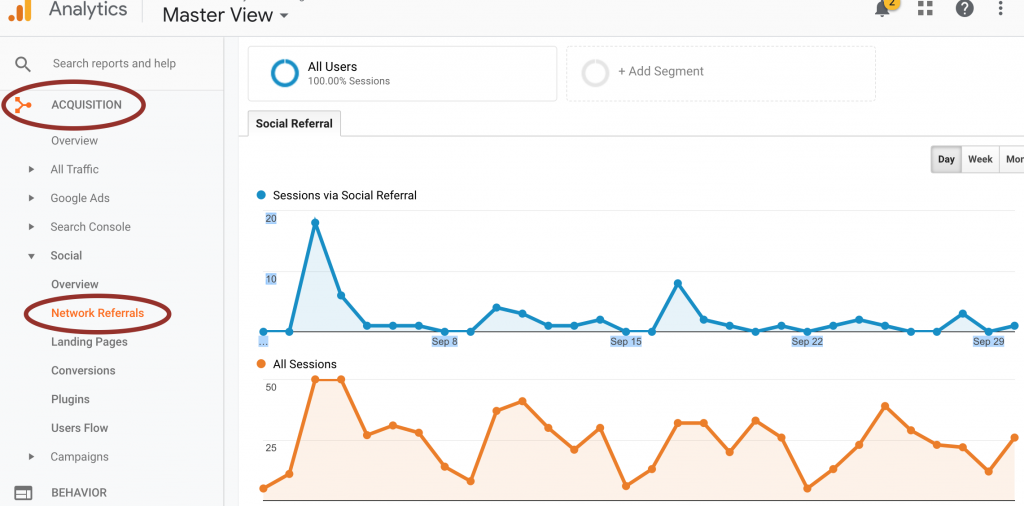 By choosing Acquisition, then All Traffic and Channels, you can see how social media contributes to the overall number of visitors to your site. With both of these options, you can view them as a pie chart or with the rankings.
Digital ads: Google Analytics can provide powerful insights into your digital ads. You can find out demographic information, so that you don't throw out a "Hey Girls!" at the top of a blog to a crowd that's mostly males in their late 50s. You can also discover which types of ads are leading to visitors coming to your site. Is it your ad on Facebook or LinkedIn that's getting the most attention? These kinds of items can help you make key decisions about your marketing budget so that you're spending your ad dollars wisely.
You can also find out on which type of device your ad was most effectively displayed. Are users more likely to jump over to your site when they're on a laptop or when they're on a mobile device? These types of analytics help you determine how quickly you need to prioritize your mobile-first strategy (pretty quickly, by the way).
Email marketing: Use Google Analytics to find out which types of emails are most effective at lead generation. Is it when you include a question in the subject line? Or maybe when your email is infused with a lot of humor you get more activity. You might see more visitors to your site when your email includes an image or a GIF.
You can also find out information about the ideal number of emails you should send for different categories of leads. If they've made one purchase, will you risk alienating them when you thank them for that sale three times over two days while also sending multiple emails about the other promotions you have going on? (The answer is yes, in case there was any question).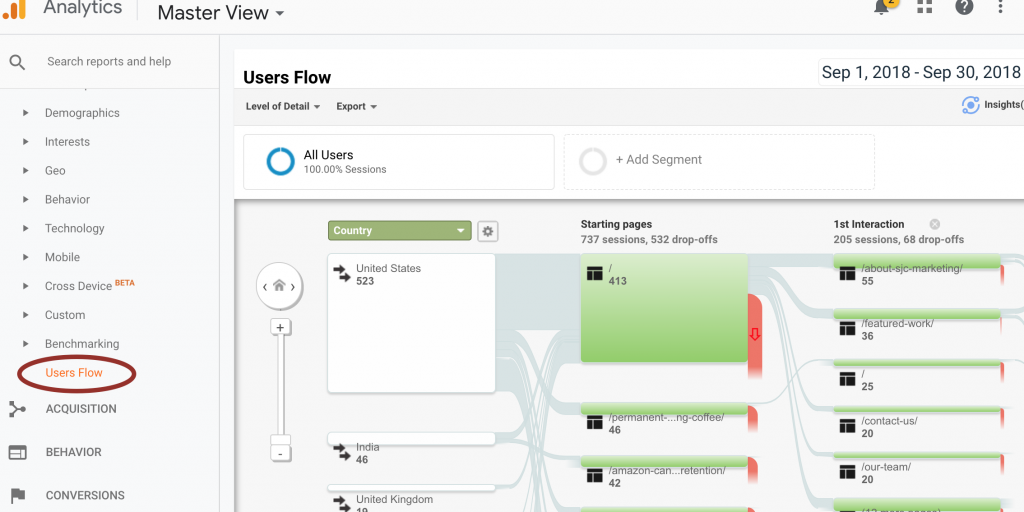 If a potential customer visits your site after an email, a digital ad or a social media post, you can find out important information about them through the Users Flow report. For instance, you can see where in the cycle visitors from social media tend to slip away. Is it after exploring a couple of additional blog posts, or is it when they view your product descriptions? You can gain a lot of information that will give you insight into how to keep visitors engaged with additional calls to action or discover that your product description page may not be user friendly.
If Google Analytics still makes you think you'd rather go refinish your deck or sit through a four-hour graduation ceremony where you don't know anyone, contact us at SJC Marketing. We not only embrace Google Analytics, but we're also nerdy enough to think it's pretty cool. Let us take on your boring important details and turn them into growth for your company!