SJC BLOG
---
Convenient Marketing Insights, Anytime and Anywhere
---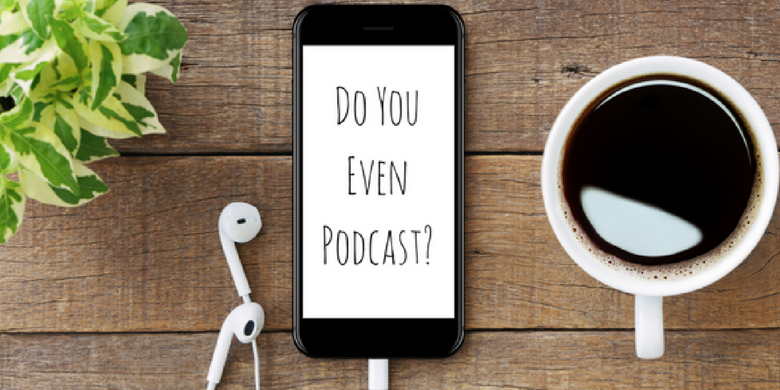 How Podcasting Serves the Strategy of SJC, and What It Can Do for You
If you haven't tried podcasting, there are great reasons for you to give it a try. From a subtle stage for showcasing your brand story and an authentic brand personality to reaching a wider audience, podcasting packs a lot of benefit into a reasonably small investment. Listeners appreciate the anytime, anywhere convenience of listening to podcasts and like feeling as if they "know" you.
These are just some of the benefits that SJC loves about podcasting, in addition to offering the target audience valuable information and insights into the latest marketing trends and topics. For instance, in the first episode for Season Three of Unfiltered Marketing (that's right, if you're just hearing about this, you have some serious binging to do. Get the popcorn.) our hosts brought in SJC's podcast producer to talk about emerging marketing trends for 2018.
The three major trends that our team summarized in the first episode are video marketing, authentic communication and personalization. Entitled "Small Fries to Big Guys," the Unfiltered Marketing episodes will be tackling these marketing concepts often embraced first by the bigger corporations and showing how any size company can incorporate them into their strategies.
Our team spent some time providing an introduction to each topic, with the expectation that listeners of the podcast will receive more detailed descriptions, plus practical, hands-on ideas for incorporating the trends into your marketing plans. From launching your first Facebook Live video to learning how to create a personalized message for each of your hundreds or thousands of audience members, the SJC team will give you the tools you need to embrace these trends.
The second episode of this season launches right into the nuts-and-bolts of producing video marketing for your company. While many small businesses feel a bit apprehensive getting started, it turns out that getting started is the single biggest hurdle for video marketing. If you own a smartphone and a tripod, you can create your first video.
Our team talks about filming a "Day in the Life" video, where you showcase one of your dynamic team members, or do a short behind-the-scenes video of your workplace. Demonstrate lesser-known uses for your product or create a tutorial for those new to doing business with you.
To find out more about how to create your video, why you may want to optimize for YouTube and the most effective channels for posting, listen to Season Three of Unfiltered Marketing. You'll learn some practical tips for engaging your audience and hear about the newest trends shaking up the marketing world.
When you're ready to launch your own podcast, give SJC a call. We think it's a lot of fun, and we can help you create a podcast that you look forward to recording every week.