SJC BLOG
---
7 Content Ideas for Grabbing Your Audience's Attention, Fast
---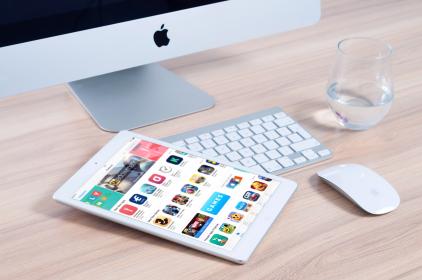 Content Ideas Should Not Only be Interesting and Informative, But Compelling: Here's How
Writing informative content designed to build your reputation as a trusted leader in your industry isn't enough, though it is important. Your content also has to grab the attention of your audience, and it must communicate relevant information quickly. Here are seven content ideas for getting the attention of your audience with target marketing and then converting them to the next step in the buy cycle:
Put some punch in your words. Your headlines should feature vivid words that make your audience want to find out more. For example, when you might say "good" or "great" in a headline, try more interesting words like, "amazing," "thrilling" or "exciting".
Tell them everything you know in the first paragraph. This might be an exaggeration, but target marketing requires a quick, precise communication in order to cut through the noise and capture a few minutes of your audience's time. You may only have a few seconds while they decide whether they'll keep reading your content; make that first paragraph count.
Try getting visual. Mix things up in your content ideas by trading up text for visuals. Your audience processes it faster and they may remember it better than reading a long blog, for instance. To learn more about incorporating a variety of image and text combinations into your content ideas, take a look at some samples in our portfolio.
Get specific. Your headline may tell your audience that they have a chance to read "Tips for Cold Calling", but they may actually read it when they see, "How I Grew My Pipeline By 50 Percent With One Cold Calling Trick". Tell them exactly what you're going to describe and you'll be more likely to aim your target marketing at an audience most likely to convert to a buyer.
Ask a question. While you want to avoid peppering your reader with a series of badgering questions, using a thought-provoking question as a headline is a great way to get attention on your content. This is another area where you want to be compelling, but make sure you are asking a question that receives a high-quality answer in your content.
Throw (the right) jargon in. It's often a good idea to sprinkle a little jargon here and there to let your readers know that you're one of them, you have an understanding of their industry and their challenges and that you aren't going to suggest the same old ineffective so-called solutions they've heard before.
Spend time on your headline, getting it just right. If your dream customer had never heard of you before, and your headline was your one and only opportunity to get their attention, what would it say? Your headline should communicate compelling information and say it in your unique voice.
There's a lot of online noise competing for the time of your target audience. The next time you put together content ideas, think about the level of attention your headline receives from you. Can you really expect it to receive any more attention from your target audience?