SJC BLOG
---
4 Steps for Making the Most of Content Marketing
---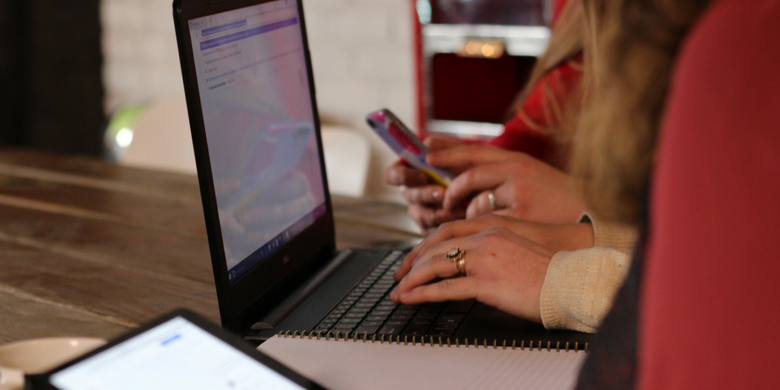 Cross-Channel Marketing Starts With a Strategy
If you have been trying to implement cross-channel marketing, but aren't really sure how it works or whether you're doing it, you're not alone. While the name makes it sound like you're simply taking your content marketing pieces and scattering them across a variety of channels, it's a bit more complex.
Don't let complexity scare you away; cross-channel marketing isn't an all-or-nothing prospect. Here are four steps to get you started in your efforts to carry out a solid strategy:
Utilize your visibility into your potential customers: Creating the right content and posting it in the right place requires you to know a lot of information about your target audience. Fortunately, Google analytics and the analytical tools on social media provide a lot of the pertinent information: gender, age, job titles, hobbies and interests. You need to know this to create content that speaks directly to this audience.
Next, you need to know where those audience members hang out, and when they tend to be there. Do they prefer longer, text-based formats, or should you be shaking the dust off your video equipment? Are they diving into social media for 30 minutes every night or is email more their bag?
Know what you're trying to achieve: Setting up some goals and corresponding metrics to determine whether you're effectively hitting those goals is an important part of cross-channel marketing. Are you trying to drive up sales, or is there an effort underway to encourage your audience to subscribe to your email newsletter? It's important to know which behaviors lead to helping you reach your goals and then measure those behaviors.
Personalization: Offering your audience a unique brand experience that's tailored particularly to their preferences is one of the hallmarks of savvy marketing today. Personalization is not about tagging a person's first name onto a direct mail postcard, but knowing enough about their behavior patterns and your typical buy cycle that you're able to suggest content based on their behaviors. You're predicting what they need before they know they need it.
Tailor your content marketing to the buy cycle: Throwing your company's name in front of a potential customer over and over again isn't the best strategy for growing sales. Instead, you need to map out your buy cycle, so that your cross-channel marketing allows you to distribute the right content at the right time in their journey to a purchase. This is the key to effectively using a cross-channel strategy. People tend to switch devices and use a variety of sites to make decisions, so you've got to anticipate those moves and engage with your potential customer in a variety of ways.
Cross-channel marketing is a critical strategy for reaching your target audience. If you're not sure how to get started, or if you thought you really were ahead of the game with those personalized postcards, contact us at SJC Marketing. We can help shape a cross-channel marketing strategy that increases your opportunities to engage your target audience.