SJC BLOG
---
Would You Like a Podcast With That?
---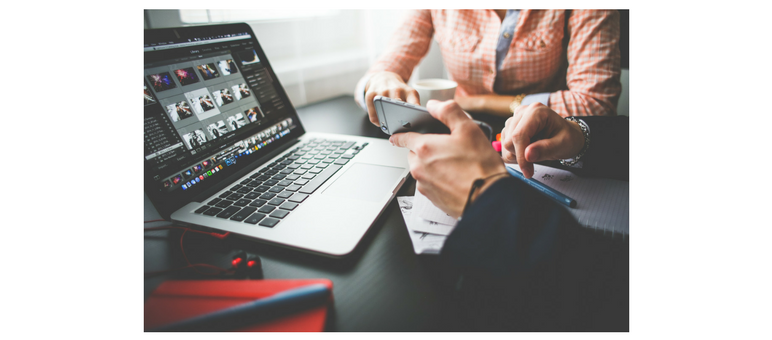 When you're taking that happy hour break at Sonic for your Route 44 Dr. Pepper with vanilla and they ask you, "Would you like tots with that?" you don't dare turn them down. If you've got a marketing plan that you're following which includes social media, blogging and more, maybe it's time to ask the question — "Would you like a podcast with that?"
At SJC Marketing, we recently asked ourselves this very question, and the answer was … absolutely. YES. With a side of humor, fun and marketing knowledge.
If you missed Lil' Susie's Round Up a few weeks ago, you may not have seen the "why" behind our decision to move forward with our podcast, so check it out here. And if you have yet to listen to our new podcast, Unfiltered Marketing, you can do that here or find us on iTunes or Stitcher.
But why should YOU get on the podcast train?
Surely you're interested in brand awareness and exposure for your organization. Podcasts know no geographic limitations or hidden target markets. If consumers are looking for what you've got to offer, you have the opportunity to find new audiences who could become loyal listeners and subscribers, and in turn, loyal customers.
Podcasts can be a tiptoe into video marketing. Video marketing can sound overwhelming, and time-consuming and expensive…and it really can be all of those things (although, you don't have to go it alone — psst, call us!). But maybe you don't have the budget right now to start video marketing, so podcasts are a great place to start! Once you start seeing great results with an audio form of marketing, you'll soon be ready to move forward into visual, which is even more powerful.
Did we mention podcasts are easy to create? Really, you don't have to have a fancy studio or professional broadcast journalist to lead the charge. You can purchase some quality microphones and there is plenty of free editing software out there to get started. Just get some engaging personalities to host the show and push out content people are interested in — voila! You have a podcast.
Okay, so you get the reasoning behind starting a podcast, and you now know, it's affordable to do on your own, but you just don't want to be the one to set it all up. We get that. And we are happy to help you get it all set up and brainstorm content ideas and promote it for you. We do it for clients now and we love doing it at SJC, so the more the merrier!