SJC BLOG
---
Are You Struggling to Find Time for Your Social Media Marketing?
---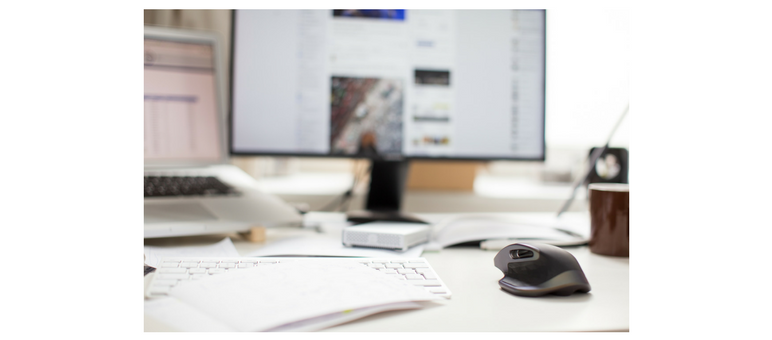 Evaluating Time-Saving Social Media Tools: HootSuite vs. Buffer
Today most companies understand how critical social media marketing is to a comprehensive marketing plan. But finding the time to carry out a social strategy on a day-to-day basis can be difficult. You could make it your full-time job (or the full-time jobs of several employees) trying to keep up with content creation, a posting schedule and the reams of comments that your content (hopefully) inspires.
If, like most marketers, your to-do list is long and your time is limited, then you need a savvy tool to help you do social media marketing more efficiently. It's time to take a look at platforms for streamlining your social tasks and see if you can implement a timesaver. Here's a quick evaluation of two top platforms, HootSuite vs. Buffer:
HootSuite
HootSuite is a good option if you've got a large marketing team working on social media. From this tool, you can schedule, publish and monitor your social media content, as well as respond and watch all social media activity. It supports all the major social media platforms, including Facebook, Instagram, LinkedIn and Twitter.
On HootSuite, there's even an autoscheduler so that your posts go out at the optimal times according to the platforms analytics on your target audience. This option is becoming more and more common across all social media scheduling and analytics platforms.
HootSuite also offers advertising management capabilities, offers different ways of handling search streams and there are a variety of pricing options, from individual users to the Enterprise level, with custom features.
There are a couple of drawbacks to choosing HootSuite vs. Buffer. The dashboard can be overly complicated for individual users and smaller marketing teams, and the pricing may be prohibitive for smaller groups, also.
Buffer
Buffer may be a good choice if you're an individual looking to make your social media marketing less time-consuming, but it works great for larger companies, too. Think of Buffer just like its name; it's a top layer that "sits" on your social media platforms as a central management tool.
Buffer works well with third party apps and has extensions for Firefox, Chrome and Safari so that you can work from anywhere on your social media management. Buffer also allows for some great scheduling streamlining so that you can stack numerous posts in a queue and then Buffer will send them out according to your settings. The Buffer app on your smartphone is simple and straightforward to use.
Buffer also has many levels for users, from one individual, free account for up to 150 users and 2,000 scheduled posts. Much like HootSuite, Buffer also offers the opportunity to schedule your posts according to what's best for your target audience.
Buffer is particularly known for their focus on the user experience and the platform's affordability. There are drawbacks, including a limited search capability, as well as limited analytics. However, the price may make those drawbacks seem minimal.
Your best social media marketing resource is our team at SJC Marketing. With a dedicated social media strategy team, the specialists at SJC Marketing handle your posts, scheduling and analytics on a comprehensive platform, all with your brand messaging coming through your content and conversations. We can also advise you on time-saving platforms, as well as a full range of marketing tools. Call us for a consultation!