Case Studies
SJC Marketing has helped businesses across a wide spectrum of industries grow their brands and exceed KPI targets. Below are several case studies that showcase our unique perspective and approach to marketing.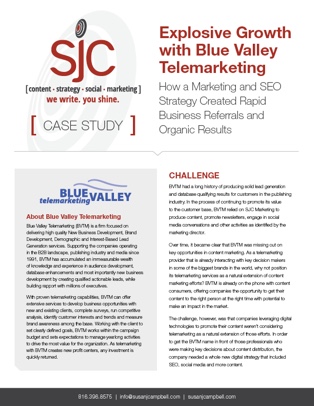 Blue Valley Telemarketing
In a fast-changing world that's focused on digital marketing, Blue Valley Telemarketing has remained one of the most reliable ways to generate leads. Without a strong social media presence, however, it was hard to get the word out. SJC Marketing developed a strategy content marketing plan, and Blue Valley experienced a 70 percent increase in website traffic.
---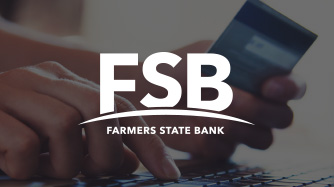 With a long history as a local community bank, the expansion of FSB into the St. Joseph market led to a reevaluation of their marketing strategy. FSB hired SJC Marketing to help them create a strong brand message and identify new ways of networking. The combination of a new name and logo, a new feel to their brand messaging and a strong online presence helped FSB get a great return on their marketing investment and thrive in the region.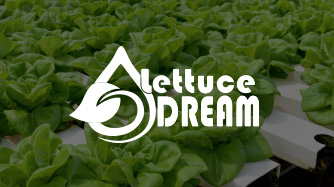 As a non-profit organization with a dual passion of sustainable farming and providing employment opportunities for individuals with cognitive and developmental disabilities, Lettuce Dream relies on the generosity of local donors. With SJC Marketing's help, Lettuce Dream raised $350,000 in a capital campaign and was able to initiate its first phase of their building project.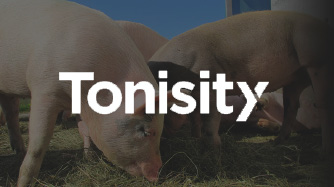 Tonisity produces an isotonic protein drink for baby pigs that provides a wealth of health benefits. They've got a great product and a new office location in the heart of St. Joseph, but needed some assistance spreading the news about their company. SJC Marketing helped Tonisity cultivate a strong social media presence, and Tonisity's audience grew by 120 percent.