SJC BLOG
---
Recognizing the Difference Between Advertising and Marketing Can Increase Your ROI
---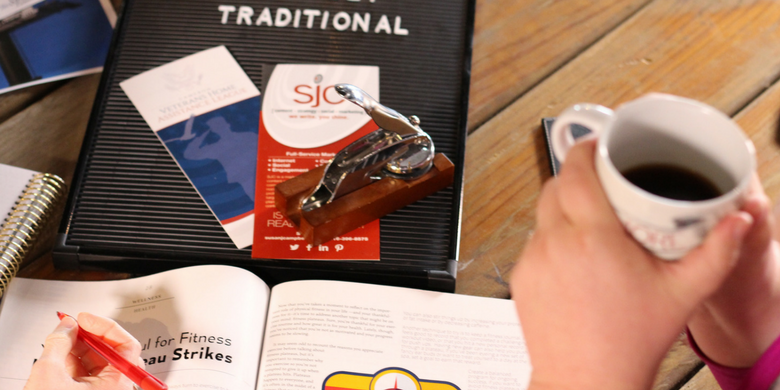 Is it Time to Reevaluate Your Business Growth Strategies?
When you were brainstorming business growth strategies for your new small business, you may not have realized there was a difference between advertising and marketing. The two can seem virtually the same. In fact, many small businesses only invest in one of the two, thinking they are synonymous.
However, advertising is actually a distinct spoke in the larger wheel of marketing. Recognizing their differences is crucial to the success of your business.
Marketing — the Wheel That Keeps Your Business Turning
Marketing encompasses every aspect of communication with your target audience, as well as the strategy and analytics behind the communication. When strategy, communication and analytics are coordinated to support one another, your audience will encounter consistent messaging at each point in the sales funnel. To isolate one spoke of this wheel is to limit the power of your message and the reach of your business.
Inc. identifies a host of tasks that make up the spokes in the marketing wheel:
Advertising
Market research
Media planning
Public relations
Brand development
Product development
Distribution
Positioning
Segmentation
Customer support
Sales strategy
Pricing
Advertising — the Flashy Star of Marketing
Inc. describes advertising as "The action of calling something to the attention of the public, especially by paid announcements." Although it is only one element in a broad marketing strategy, it is the element business owners often think of when creating their business growth strategies.
Advertising gets all its credit because it's the flashy content consumers see on billboards, in their Facebook feed and on TV. But successful advertising is really the culmination of a well-executed marketing strategy. Without the market research, brand development, positioning and distribution, consumers wouldn't be fed the right content at the right moment and the brand's ROI would suffer.
Embrace the Difference Between Advertising and Marketing
Now that you know how important it is to acknowledge the difference and plan your business growth strategies accordingly, you can make the changes needed to improve your ROI. An experienced marketing firm can be a great help in orchestrating this process.
At SJC Marketing, we help brand's identify the different spokes they need in their marketing wheel, brainstorm creative advertising campaigns and make sure each marketing tool works harmoniously to deliver the right message to the consumer at the right time. If you're ready to see improvement in your ROI by embracing both advertising and marketing, give us a call.