SJC BLOG
---
Podcast Marketing Ideas for Promoting Your Show
---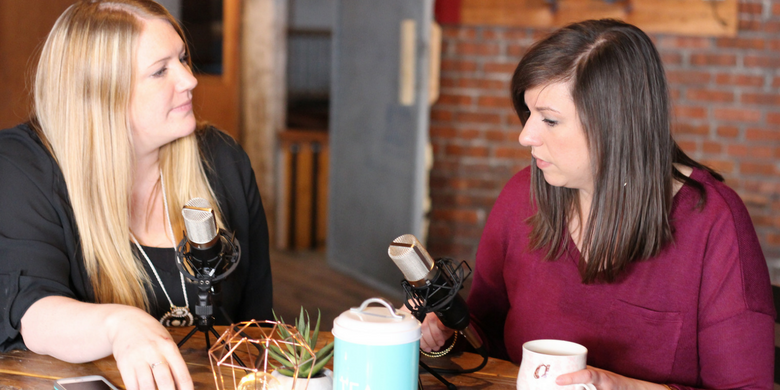 Creative Marketing Ideas to Attract More Listeners
People love tuning into podcasts, because unlike other kinds of content, podcasts are convenient for activities like walking the dog, working out or washing the car. The audience for podcasts is growing, but how can you get your podcast noticed? Podcast marketing is much more than just waiting for an audience to show up. Try these creative marketing ideas for attracting listeners:
Submit it to iTunes: Getting your podcast onto iTunes is a great first step, because listeners can search the directory and find your podcast. If you're just starting out, create a few episodes, an RSS feed and tags before you go to Feedvalidator.org and find out if your feed is valid.
Advertise on Pinterest: Create a few show notes that describe what each episode is about, along with a catchy title for each podcast edition. This quick summary, with a few select keywords, can help your target audience find you on Pinterest.
Invite a celebrity or influencer: If an author is promoting a new book, or an industry influencer has a new endeavor, invite them to be on your podcast. They are generally looking for opportunities to promote their material, so this can be a great match. You get some credibility and excitement around your show, and your guest enjoys free publicity.
Trade promotions with another podcaster: Podcast marketing is all about capturing smart opportunities, so look for another show in your niche for some cross-promoting. Agree to promote one another's shows and create an episode for them to appear and be interviewed as your guest.
Promote your podcast on social media: Don't just post your notes on Pinterest; there are great ways to talk about your podcast on other social media platforms like Facebook and LinkedIn. Create a collage of pictures of your podcast guests or a video of a recent podcast recording session and post them on your social media pages.
There are creative marketing ideas out there for podcast marketing that will draw your audience to you. The great thing about podcasting is that it allows you to reach a niche market, who are likely looking for the one place that will tell them how to organize a community-wide wine and cheese tasting event, or launch a local running club for kids. Podcast marketing is a lot like the medium itself: fun, creative and unexpected.
To learn more about podcast marketing, or for tips on how to create your own podcast from scratch, talk with our team at SJC Marketing. We love the fun of the podcasting scene and look forward to sharing our ideas with you.