SJC BLOG
---
We Mustache You a Question: Have you Heard of Gunslinger Beard Oil?
---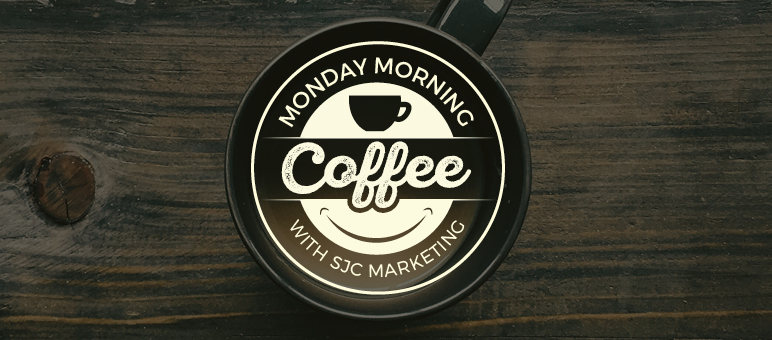 Monday Morning Coffee With Gunslinger Soaps
Who shaves 10 times a day and still has a beard? Get ready for it: the barber.
We know that joke made you smile. What makes us smile? Small businesses and brainstorming new ideas for growth. Recently, we had the pleasure of combining the two during a meeting with Sean Selecman, the owner and brains behind Gunslinger Beard Soaps.
Part firefighter and part entrepreneur, Sean Selecman spends many hours crafting handmade soaps out of his home and distributing a wildly popular beard oil that have people everywhere wishing that "No Shave November" was a year-round thing.
Gunslinger Soaps, Sean's company that he started in 2015, crafts soaps made with natural oils and ingredients that offer several benefits including cleaning, conditioning and antioxidants. Sean strives to make his soaps both functional and fun, with names like "Fight Scrub" and quirky descriptions on his packaging.
What we love the most about small business is the passion and creativity that fuels the products and services entrepreneurs like Sean put into their work. Recently, a couple members of the SJC Marketing team met with Sean to have a brainstorming session. Not only did we get to sample some of his amazing soaps and beard oils (which made the perfect Valentine's Day gift for our spouses, by the way) we got to stretch our creative brains too! We discussed everything from how to get creative with the soap packaging, names for a new line of soaps he's working on for women, his target audience, distribution and more.
What Sean is doing for Gunslinger Soaps is really inspiring. He listens to what potential customers want, he creates products that offer solutions and he does it in a very unique way that catches people's attention.
Brainstorming ways to improve your branding and strategizing marketing plans are both ways to get off on the right foot for small businesses. For more ideas on how to get creative with your brand, subscribe to our eNewsletter, Above the Fold.