SJC BLOG
---
Lend a Personal Voice to Your Social Media Marketing With These 4 Ideas
---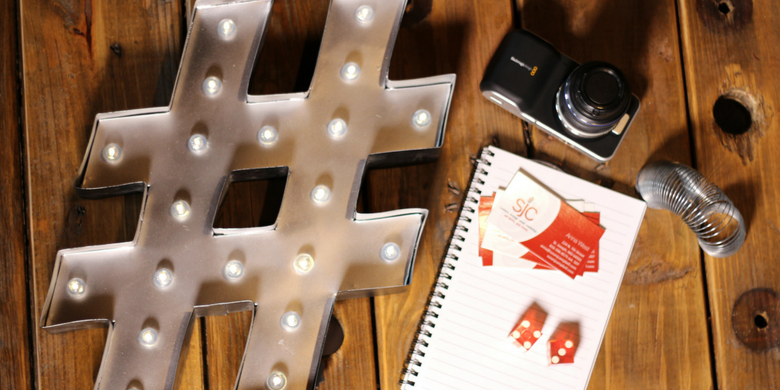 Customer Engagement Is Driven by Personalization
Your customers want to feel that their favorite brands know and understand them, but they want to know and understand you, too. Social media marketing is a great way to connect with your target audience, but are you connecting at a personal level? Increase your customer engagement with these four easy and highly personal social media marketing ideas:
Blog promotion: Your blog serves as the perfect way to add value for your target audience while also establishing your reputation as an expert in your field. Whether it's addressing a trend in your industry or providing a solution to a particular problem, your blog is a great connection point between you and your audience.
Live-streaming video: Live-streaming video gives your audience into the "real" you inside your company. Use it to do a "day in the life" segment where you show a charismatic team member doing their job, or you could use it to capture a behind-the-scenes inside look at your team's creative process.
Inspirational posts: Your team likely has some good quotes about what gets them going in the morning, or an image that always inspires them. Share it on your social media page and help your audience experience why you do what you do. Maybe it's a favorite coffee cup with a quippy quote or a team mantra that expresses what you're all about. Inspire others, and you'll likely find some like-minded people out there.
Customer testimonials: People love to hear from other customers before making a purchasing decision, so include some customer testimonials in your social media marketing strategy. Don't just include your loyal fans, either. Try to get the reactions of brand-new customers that are experiencing your product or service for the first time and have them tell about a specific challenge or problem that was solved. Mix in some repeat customers and a few seasoned advocates to round out your testimonials.
Making the most of social media marketing requires some focus on customer engagement. Find ways to connect with your audience with creative social media posts.
Not sure where to start? Talk with our social media team at SJC Marketing. We can help you identify your target audience and interact with them on social media in ways that lead to increased customer engagement.