SJC BLOG
---
Feature Friday: Team SJC Video Marketing
---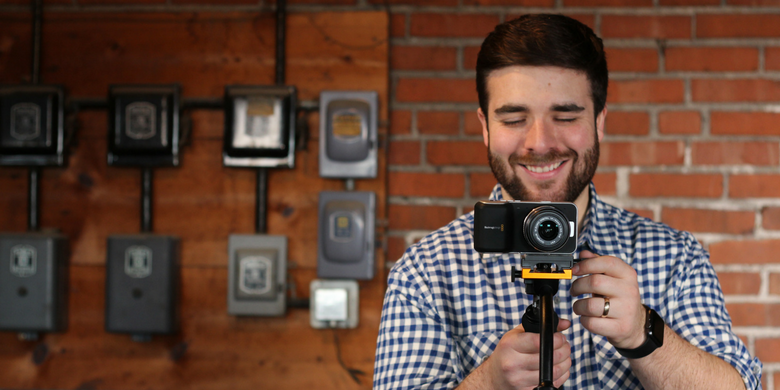 Video marketing is in high demand as consumers are increasingly looking for an entertaining way to learn about your brand and what you can offer them. They're coming out in a variety of formats, too, from live video and GIFs to animation and Instagram stories.
Recently, our team at SJC Marketing was tasked with coming up with an engaging video for Century Bank of Georgia. This video would play at high school football games during breaks from play. There were a couple of key considerations for the video:
The video would have to convey its message without any sound, because it would be shown at football games, where the environment tends to be noisy.
The graphics used in the animated video would need to be clear and free from any small details so that its message could be easily seen by viewers from a distance.
Our in-house videographer at SJC was excited for an opportunity to create a fun animated video for Century Bank of Georgia. The added element of including some team spirit to help the bank connect with home team fans made the project even more exciting.
Video marketing is a great way to round out your content. While text formats like blogs and white papers showcase your expertise of problems and issues facing your industry, video serves a distinctly different purpose that can't always be captured in text. Video allows you to communicate your brand message in a fun and unexpected way.
No matter what you'd like to communicate in your video, our team at SJC can guide you through the process. We can help you identify key values you'd like to highlight and suggest ideal video formats. Whether you'd like to film a traditional, 30-second commercial, create a Facebook live video or a fun series of GIFs, our team can walk you through the entire decision.
If you'd like to learn more about creating a video with SJC, talk with our team today. We will partner with you throughout your video project and provide personal insight and guidance to create a video that meets your expectations and goals.